Conoship International B.V. has just released this amazing photo of the new water injection dredger Aquadelta.
The photo was taken last week, during her trip from Scheepswerf Bijlsma to the owner Bagger- en Aannemingsmaatschappij Van der Kamp B.V.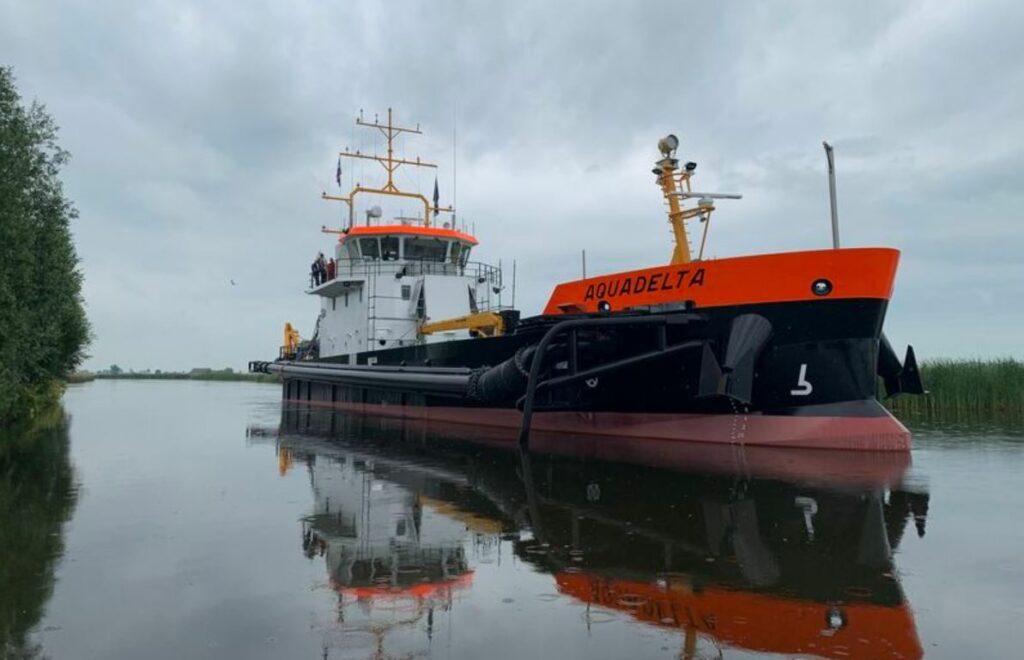 The vessel's sea trials took place this week.
The new WID hit the water at Scheepswerf Bijlsma in Wartena, the Netherlands, in April 2022.
The Aquadelta is a diesel-electric twin propelled WID – developed by Conoship International in close cooperation with the owner.
This dredger is intended to inject large volumes of water into the waterbed, fluidizing the sediment so that it can flow naturally to other deeper areas.
Scheepswerf Bijlsma is a family-owned shipbuilding business, offering products to customers all over the world.
The shipyard has been in the family since 1880 and is able to launch ships up to 40 meters.