Broad Green Dike works in full swing
The reinforcement works on the Broad Green Dike project are in full swing now, Van Oord reports.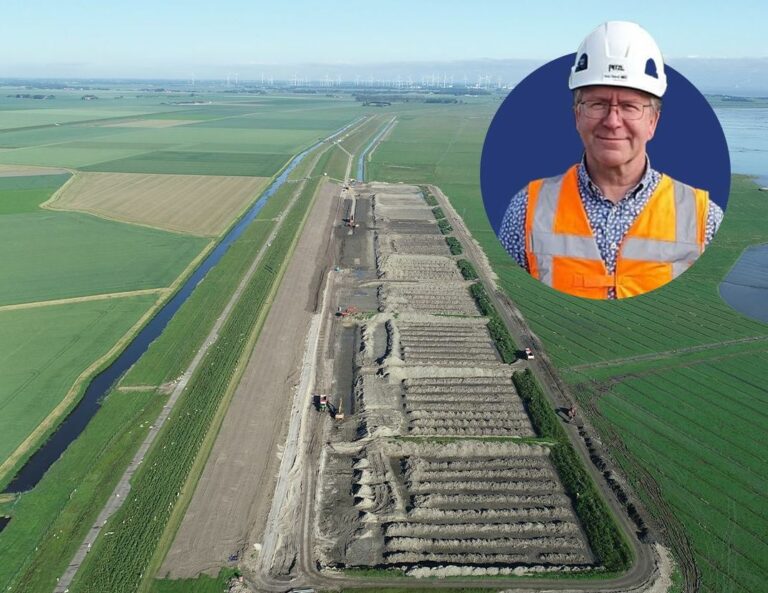 Jos van Uden, Project Manager at Van Oord, is one of the key leaders of this project.
Commenting the latest news, he said: "𝘛𝘩𝘦 𝘉𝘳𝘦𝘥𝘦 𝘎𝘳𝘰𝘦𝘯𝘦 𝘋𝘪𝘫𝘬 𝘪𝘴 𝘯𝘰𝘵 𝘴𝘵𝘦𝘦𝘱 𝘴𝘰 𝘺𝘰𝘶 𝘤𝘢𝘯 𝘮𝘢𝘬𝘦 𝘮𝘰𝘳𝘦 𝘶𝘴𝘦 𝘰𝘧 𝘵𝘩𝘦 𝘥𝘪𝘬𝘦 𝘪𝘵𝘴𝘦𝘭𝘧, 𝘯𝘰𝘵 𝘫𝘶𝘴𝘵 𝘵𝘦𝘤𝘩𝘯𝘪𝘤𝘢𝘭𝘭𝘺 𝘴𝘵𝘳𝘰𝘯𝘨 𝘦𝘯𝘰𝘶𝘨𝘩, 𝘣𝘶𝘵 𝘮𝘢𝘬𝘪𝘯𝘨 𝘪𝘵 𝘣𝘪𝘨 𝘦𝘯𝘰𝘶𝘨𝘩 𝘧𝘰𝘳 𝘢 𝘩𝘦𝘢𝘭𝘵𝘩𝘺 𝘥𝘪𝘷𝘦𝘳𝘴𝘦 𝘦𝘤𝘰𝘴𝘺𝘴𝘵𝘦𝘮 𝘢𝘯𝘥 𝘳𝘦𝘤𝘳𝘦𝘢𝘵𝘪𝘰𝘯 𝘢𝘳𝘦𝘢."
"𝘛𝘩𝘦𝘺 𝘢𝘳𝘦 𝘯𝘰𝘵 𝘫𝘶𝘴𝘵 𝘴𝘵𝘳𝘦𝘯𝘨𝘵𝘩𝘦𝘯𝘪𝘯𝘨 𝘢 𝘥𝘪𝘬𝘦, 𝘣𝘶𝘵 𝘢𝘭𝘴𝘰 𝘦𝘯𝘳𝘪𝘤𝘩𝘪𝘯𝘨 𝘵𝘩𝘦 𝘢𝘳𝘦𝘢 𝘢𝘳𝘰𝘶𝘯𝘥 𝘪𝘵.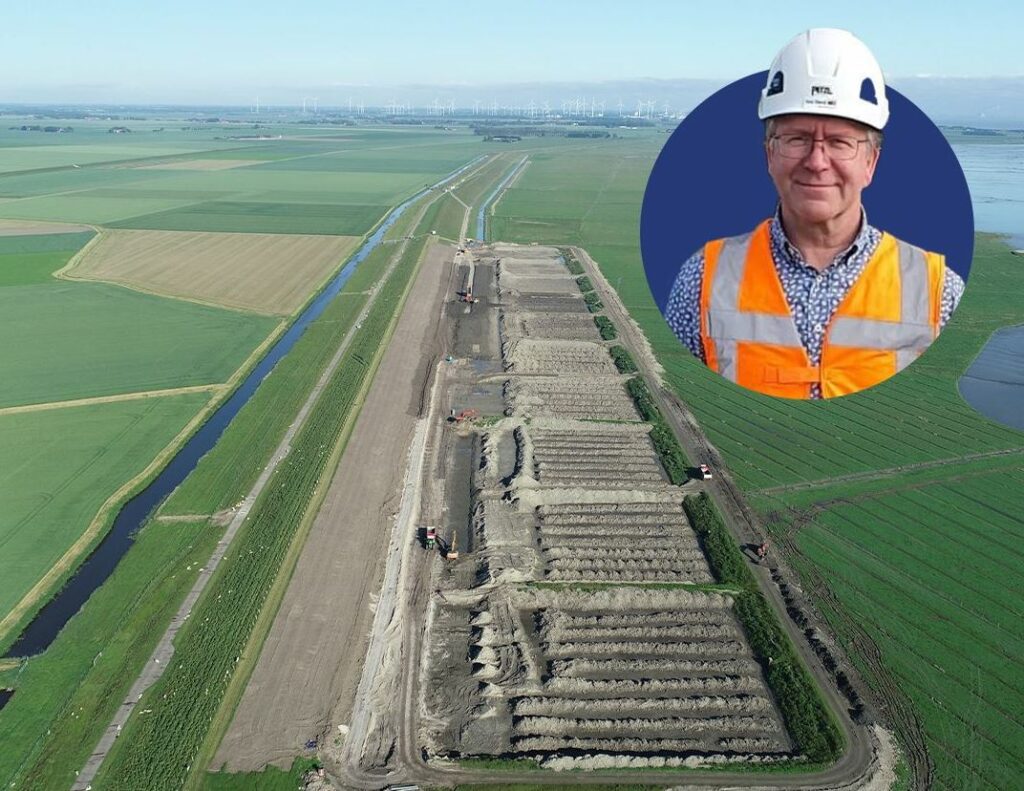 "𝘉𝘶𝘪𝘭𝘥𝘪𝘯𝘨 𝘸𝘪𝘵𝘩 𝘕𝘢𝘵𝘶𝘳𝘦 𝘱𝘳𝘰𝘫𝘦𝘤𝘵𝘴 𝘤𝘢𝘯 𝘣𝘦 𝘷𝘦𝘳𝘺 𝘴𝘶𝘤𝘤𝘦𝘴𝘴𝘧𝘶𝘭. 𝘐 𝘵𝘩𝘪𝘯𝘬 𝘵𝘩𝘦 𝘱𝘳𝘰𝘫𝘦𝘤𝘵 𝘪𝘵𝘴𝘦𝘭𝘧 𝘪𝘴 𝘢𝘯 𝘦𝘹𝘢𝘮𝘱𝘭𝘦 𝘧𝘰𝘳 𝘰𝘵𝘩𝘦𝘳 𝘉𝘶𝘪𝘭𝘥𝘪𝘯𝘨 𝘸𝘪𝘵𝘩 𝘕𝘢𝘵𝘶𝘳𝘦 𝘱𝘳𝘰𝘫𝘦𝘤𝘵𝘴, 𝘯𝘰𝘵 𝘫𝘶𝘴𝘵 𝘵𝘩𝘦 𝘤𝘭𝘢𝘺 𝘳𝘪𝘱𝘦𝘯𝘪𝘯𝘨 𝘱𝘢𝘳𝘵, 𝘣𝘶𝘵 𝘦𝘷𝘦𝘳𝘺𝘵𝘩𝘪𝘯𝘨 𝘵𝘩𝘢𝘵 𝘮𝘢𝘬𝘦𝘴 𝘪𝘵 𝘢 𝘴𝘶𝘤𝘤𝘦𝘴𝘴, 𝘺𝘰𝘶 𝘤𝘢𝘯 𝘶𝘴𝘦 𝘧𝘰𝘳 𝘰𝘵𝘩𝘦𝘳 𝘱𝘳𝘰𝘫𝘦𝘤𝘵𝘴. 𝘔𝘢𝘪𝘯𝘭𝘺 𝘩𝘰𝘸 𝘦𝘷𝘦𝘳𝘺𝘰𝘯𝘦 𝘸𝘰𝘳𝘬𝘦𝘥 𝘵𝘰𝘨𝘦𝘵𝘩𝘦𝘳 𝘢𝘯𝘥 𝘮𝘢𝘥𝘦 𝘪𝘵 𝘢 𝘴𝘶𝘤𝘤𝘦𝘴𝘴," concluded van Uden.