Canadian Minister of Transport, Omar Alghabra, and the President and CEO of the Hamilton-Oshawa Port Authority, Ian Hamilton, have announced a significant investment of almost $30 million for an expansion project at the Port of Oshawa.
As reported, the Government will invest close to $14 million to modernize the port operations while the $16 million contribution is coming from the Hamilton-Oshawa Port Authority.
"This project represents a major opportunity to increase capacity to import and export goods in and out of Ontario through the Port of Oshawa," commented Minister Omar Alghabra.
Regional Chair John Henry added: "I am so pleased with this announcement and the federal government's commitment to infrastructure investment that will help position the Port of Oshawa for growth. This is wonderful news for both the City of Oshawa and Durham Region."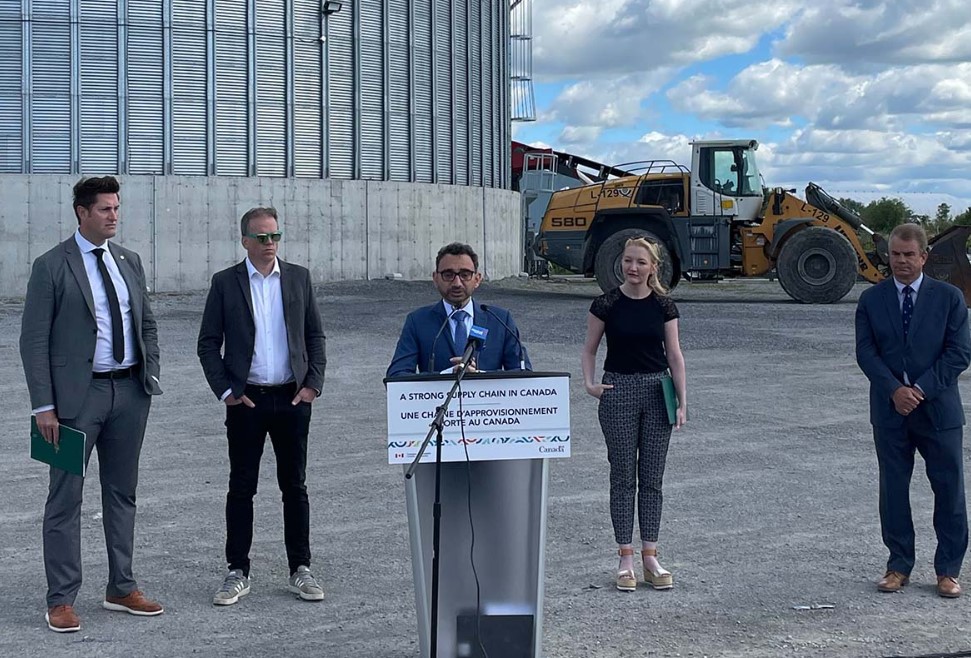 With this investment, new infrastructure will be built to modernize operations in the port's main area and position it for growth.
Other improvements planned at the port include expanding marine infrastructure, harbour deepening, upgrading storage and container terminals, as well as extending and paving the roads. This project will also increase grain exports and improve the fluidity of deliveries.
At the moment, there is a regular maintenance dredging project underway at the Port of Oshawa. HOPA performs periodic dredging to maintain Seaway depth (8.2m) in shipping channels and at berths to ensure the safe passage of vessels.
Photo: Hamilton-Oshawa Port Authority