Texas Congressman Henry Cuellar yesterday announced the arrival of the necessary equipment to begin the dredging of Falcon Lake.
The dredging of the lake will help ensure continued access to this critical water supply for the people of Zapata County and the surrounding areas.
According to Cuellar, the project will begin at the Siesta Shores Water Control and Improvement District (WCID).
The area being dredged is the only source of water to the Siesta Shores WCID which services an estimate of 1,800-2,000 residents.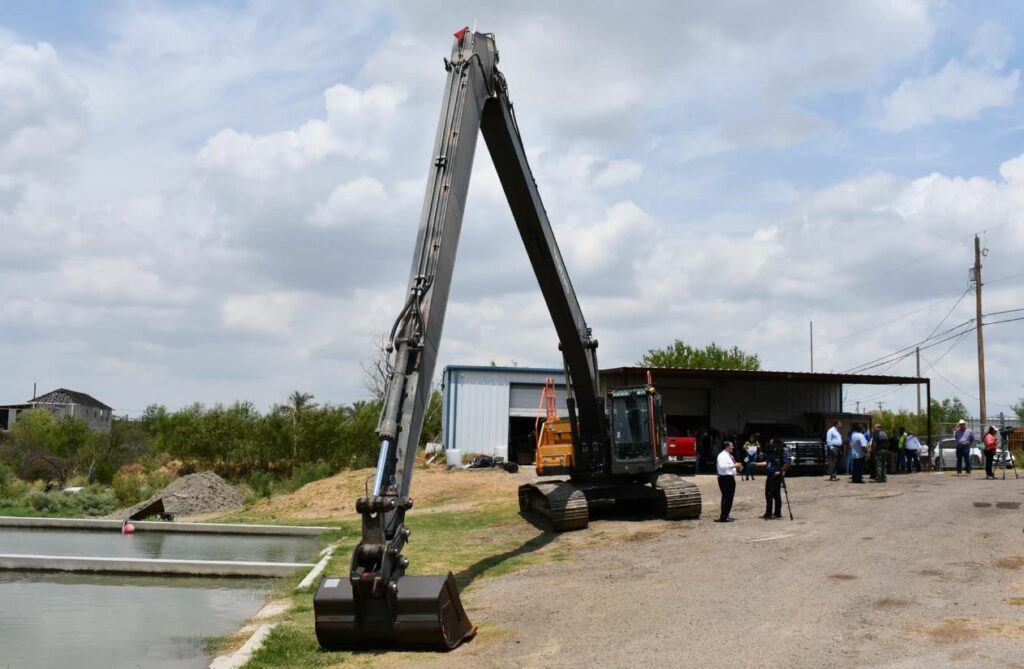 This project will consist of removing approximately 6,000-8,000 cubic yards of sediment from the lake floor and will take roughly 2 weeks to complete.
By removing the built-up sediment at the bottom of the lake, dredging will:  
increase depth and water volume,
restore stormwater detention capacity,
eradicate debris and deep-rooted plants,
remove nutrient-laden sediments,
improve water quality and clarity, and
help create a balanced ecosystem for aquatic plants and wildlife.
Photo: Congressman Henry Cuellar facebook