The St. Louis District's Dredge Potter is very busy these days at various locations throughout the St. Louis District's portion of the Mississippi River from Saverton, Mo. to Cairo, Ill.
Its attendant plant, to include tender boats, small boats, barges, and pipeline work 24 hours a day, seven days a week.
When dredging, removed material is pumped through a pontoon pipeline or self-floating pipeline, which may be crossing the channel, and is placed outside of the navigation channel.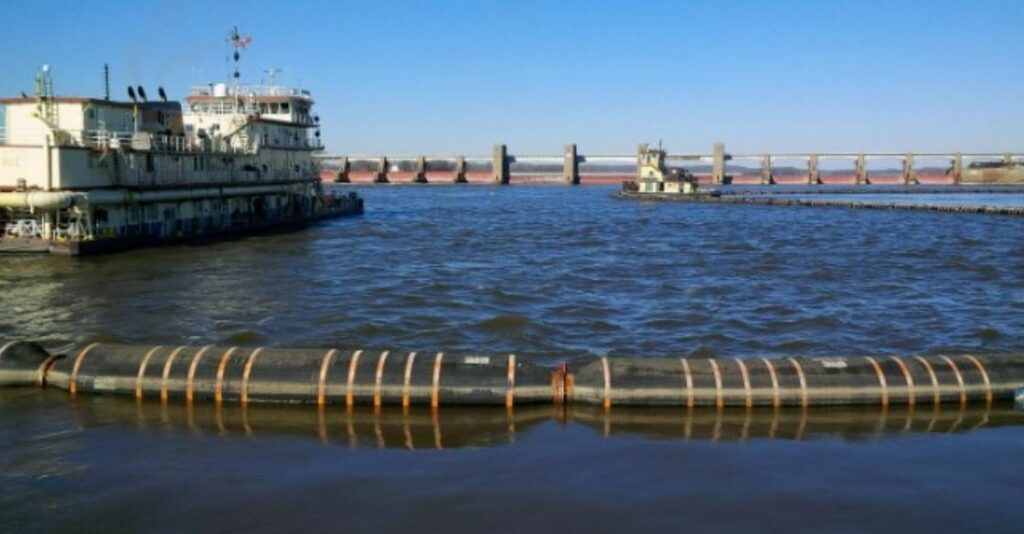 Built in 1932 during the Great Depression, the Dredge Potter is the Corps' oldest dredge and was originally launched as a steam-powered vessel.
Today's Potter is a "dustpan dredge" named for Brigadier General Charles Lewis Potter who was St. Louis District commander from 1910 to 1912, and President of the Mississippi River Commission from 1920 to 1928.