All set for Chedoke Creek dredging work
The City of Hamilton is about to begin targeted dredging work at Chedoke Creek with the aim to remove over 20,000 tonnes of sewage sludge from the creek bottom.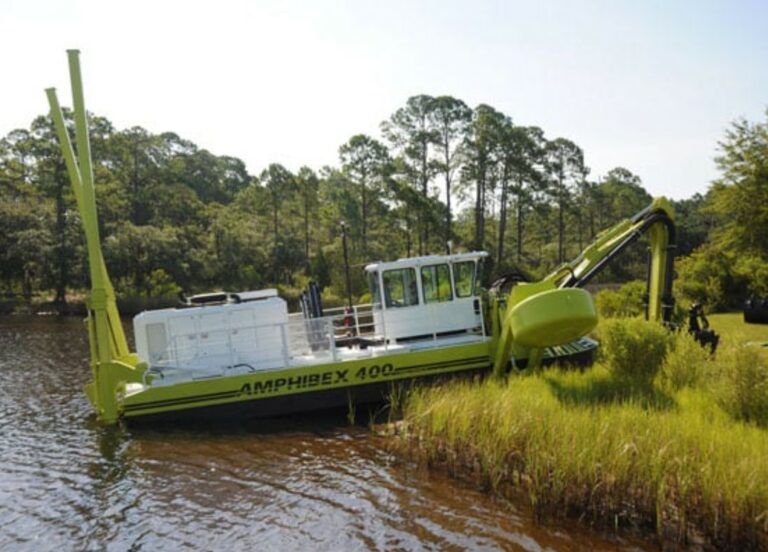 The goal of the dredge project is to improve the condition of the creek prior to the beginning of the Main/King Combined Sewer Overflow discharge that occurred between January 2014 and July 2018.
Last week, the contractor Milestone Environmental Contracting Inc. mobilized an Amphibex excavator to the project site, just southwest of the pedestrian bridge at Princess Point.
According to the city, the targeted dredging work is anticipated to take four months to complete, wrapping up by December 31, 2022 or sooner, in alignment with the deadline specified in the Director's Order issued to the City by the Ministry of Environment, Conservation, and Parks (MECP).
"Sediment will be removed from the creek bottom using a hydraulic dredge which utilizes a cutterhead and pump to vacuum and transport the sediments to the dredge material management area which is located within Kay Drage Park," the city said.
The dredge area has been broken up into two zones, North and South. The total dredge area spans between 100m north of the Desjardins Trail pedestrian bridge and 100m south of the Kay Drage Park bridge. Each zone will be broken-down into small sections so that only half the creek, as required by permitting, is blocked by dredging operations.