Spotlight on 2022 Buxton beachfill project
Coastal Science & Engineering—the company that was managing the Buxton beach nourishment project—has released detailed overview of the recently finished works.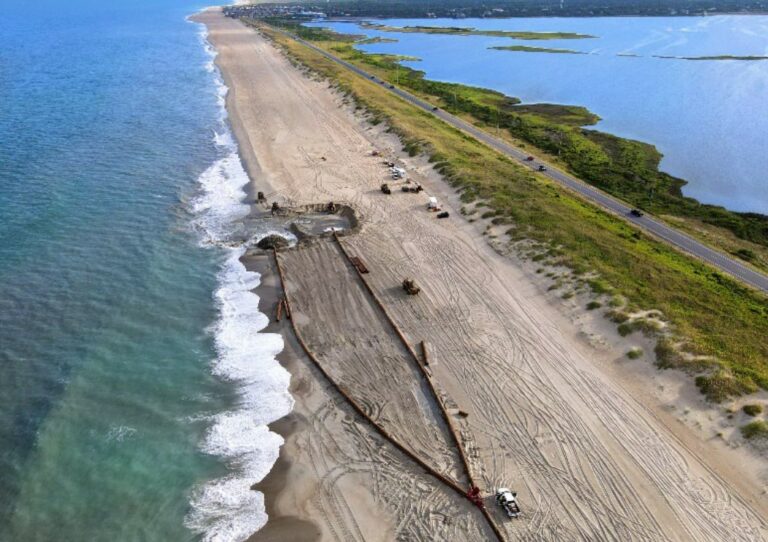 Great Lakes Dredge & Dock Company (GLDD) delivered the last load for the Buxton beach renourishment project on Tuesday, August 16, 2022.
After nearly 48 days of construction since the start date of Thursday, June 30, 2022, the total project volume (1.2 million cubic yards of sand) has been placed along 2.9 miles of oceanfront from the Haulover Day Use Area to the ocean groin field near the former location of the Cape Hatteras Lighthouse. An initial frontal dune with a typical width of 20 feet was also built along the Village of Buxton.
The entire project was completed ahead of schedule without any safety or environmental incidents.
Demobilization started immediately after the last load was delivered. All shore pipes and equipment have been removed from the beach and were transported out of the staging area by Thursday, August 25, 2022, and the last section of the submerged pipeline was demobilized on Sunday, August 28, 2022.
According to the agreement between Dare County and GLDD, the final completion of the Buxton project has been achieved.