Portland Port invests £26M in berth development
Portland Port is embarking on its largest and most ambitious improvement project to date, investing £26 million in a major berth development.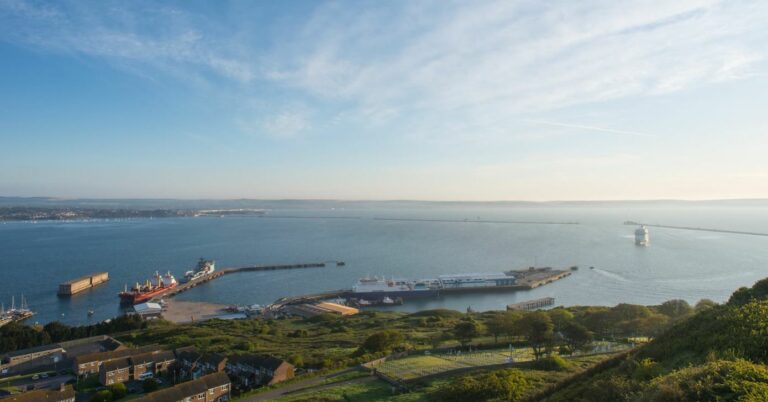 The port has applied for, and had approved, all the necessary permissions to carry out the project. 
The development will see the existing Deep Water Berth (DWB) removed, and replaced with a brand new, extended berth.
In addition, the works will deliver a 74m extension to the solid quay face of the current primary cruise berth, the Outer Coaling Pier (OCP).
The outcome of the development works will be a brand new DWB with a 250m solid berth face, including a suite of new 150t bollards and with 12m water depth alongside, capable of handling cruise ships up to 350m long. 
In addition, OCP will be extended to produce a 250m solid berth face with 11m water depth alongside. 
Overall the project will deliver 16,000m2 of additional quayside space and be capable of handling two 350m LOA cruise ships alongside at the same time.
The preparatory works are already underway and, once complete, the development will have used 380,000 tonnes of locally sourced infill material and 4,800 tonnes of steel. 
The piling works are due to commence at the beginning of October with the both OCP and DWB being fully operational by 1st May 2023.
The initial surface finish of the quayside will be temporary but heavy duty, to allow for settling, with final surfacing works due to take place between October 2023 and February 2024.