Van Oord's LNG TSHD Vox Ariane busy on Elbe
Improving the maritime infrastructure – that is exactly what Van Oord crews do at the river Elbe in Germany.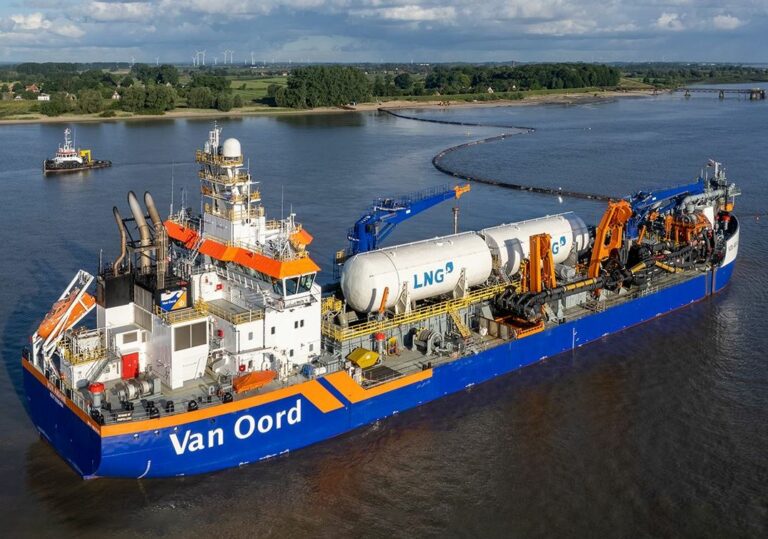 Maritime transport is the backbone of international trade and the global economy.
To keep the German waterway at the right depth, Van Oord's trailing suction hopper dredger (TSHD) Vax Ariane performs maintenance dredging over 109 km that covers the stretch of the fairway from Hamburg to open sea.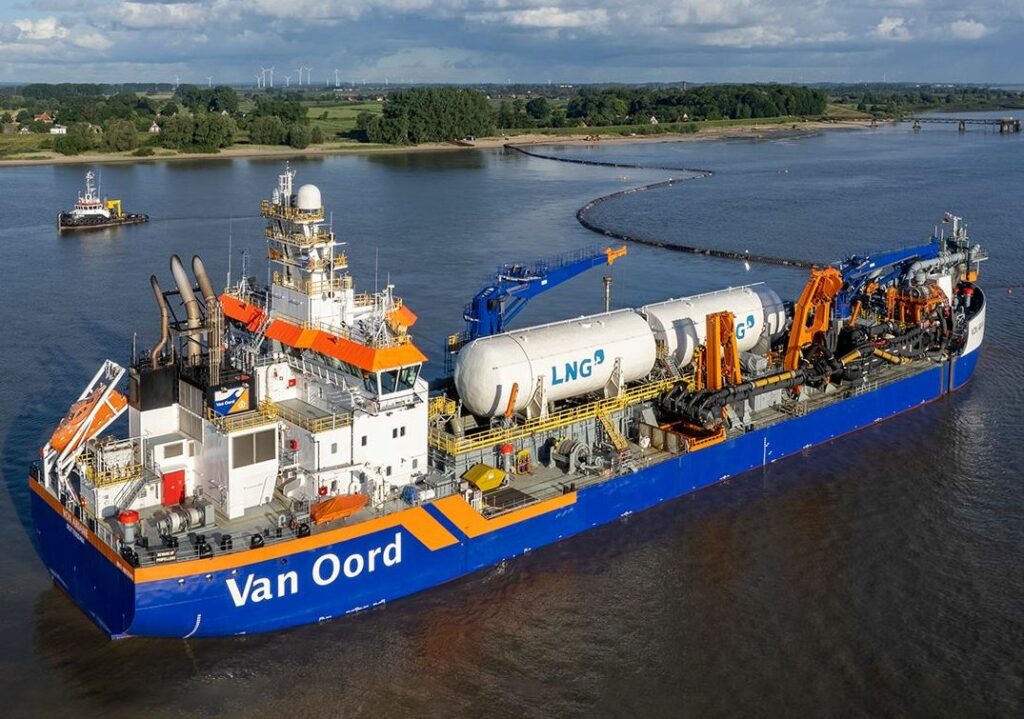 "In this project, we combine fairway maintenance with protection of the hinterland by strengthening the dike," Van Oord said.