DEME's Retractable Ladder idea winner of the IADC Safety Award 2022
DEME's Retractable Ladder for track excavators has been announced as the winner of the IADC Safety Award 2022.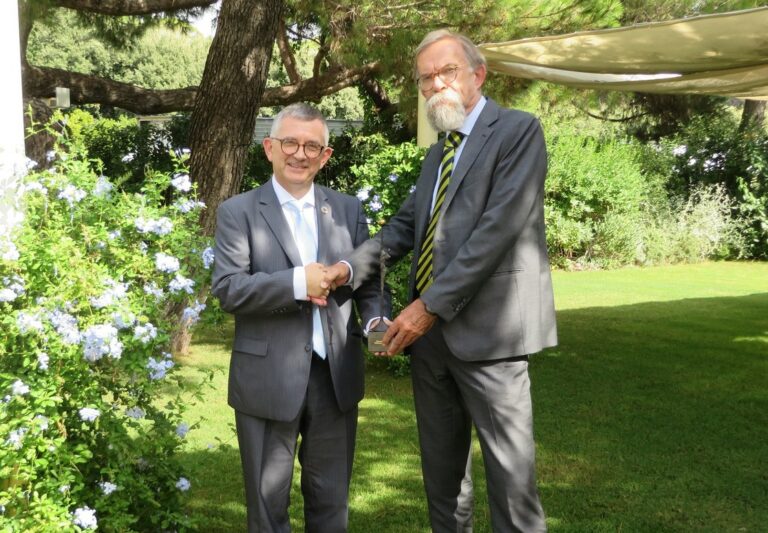 The award was presented by IADC President Frank Verhoeven during the IADC Annual General Meeting.
DREDGING CONTRACTOR AWARD
Stepping on and off machinery is not without risks. Following an Lost Time Injury (LTI), DEME carried out a thorough investigation and found a lot of operators had scars on their shins caused by contact with the tracks when stepping on and off track excavators.
The existing steps on an excavator are located inside the boundary of the tracks, which can be the cause of many injuries and near misses. Bringing the steps outside the tracks is not an option however, since this creates other risks both operational and for transport.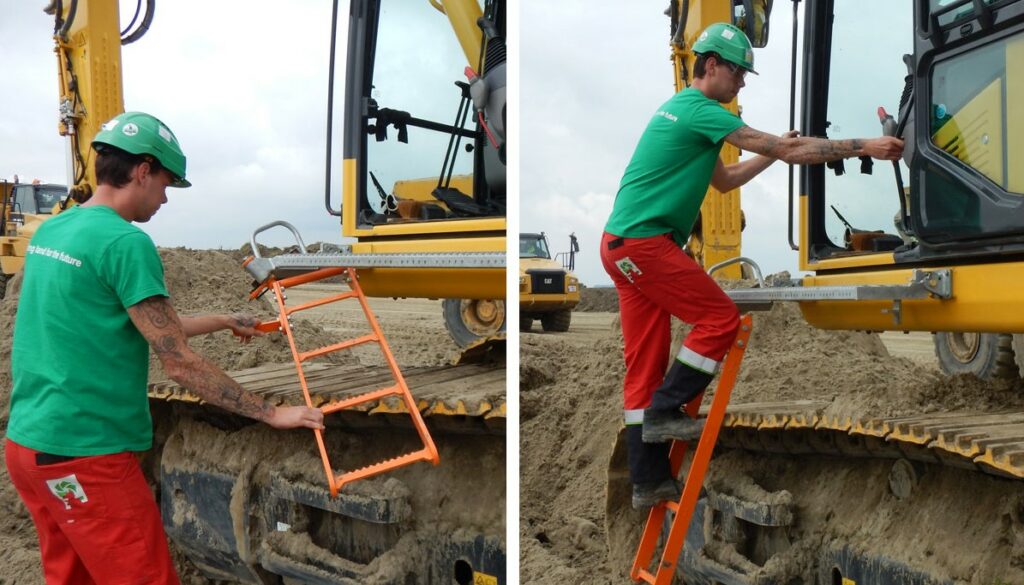 The solution – a retractable ladder that can be folded up just above the upper structure of the crane cabin. The area between the tracks and upper cabin stays completely free so there is no contact with sand or mud sticking on the tracks. Located on a safety area besides the excavator door, this innovative design needs almost no maintenance.
"As IADC, we realise that dredging contractors play an important role in increasing safety. Sometimes the simplest idea can make a major contribution to improving safety, as is the case of the DEME's retractable ladder for track excavators. This nomination showed once again that an idea doesn't always have to be rocket science, but innovation can be found in the simplest of things," said René Kolman, Secretary General of IADC.