South Carolina Ports has efficiently handled a container ship at the deepest draft to-date – reinforcing the importance of Charleston Harbor's new 52-foot depth.
"SC Ports can efficiently handle fully loaded mega container ships at any tide thanks to our strategic investments in port operations, the talent of our maritime community and the success of the Charleston Harbor Deepening Project," SC Ports President and CEO, Barbara Melvin, said.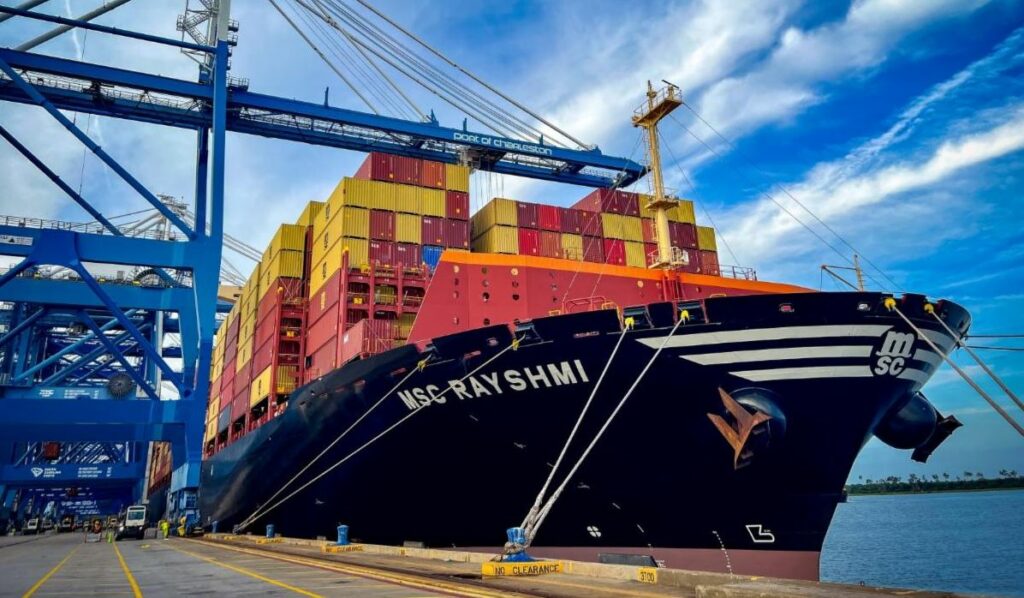 With four of the five deepening contracts already completed, Charleston now has a 52-foot depth leading up to its two biggest container terminals – Wando Welch Terminal and Leatherman Terminal.
The 52-foot depth removes tidal restrictions for fully laden, post-Panamex vessels.
The Charleston Harbor Deepening Project will wrap this fall.
The remaining contract will yield a 48-foot depth to North Charleston Terminal.