Maintenance dredging at Newburyport Harbor moves ahead
H&L Contracting, LLC of Long Island, NY will be performing maintenance dredging of the Newburyport Harbor in the following days, the City of Newburyport said.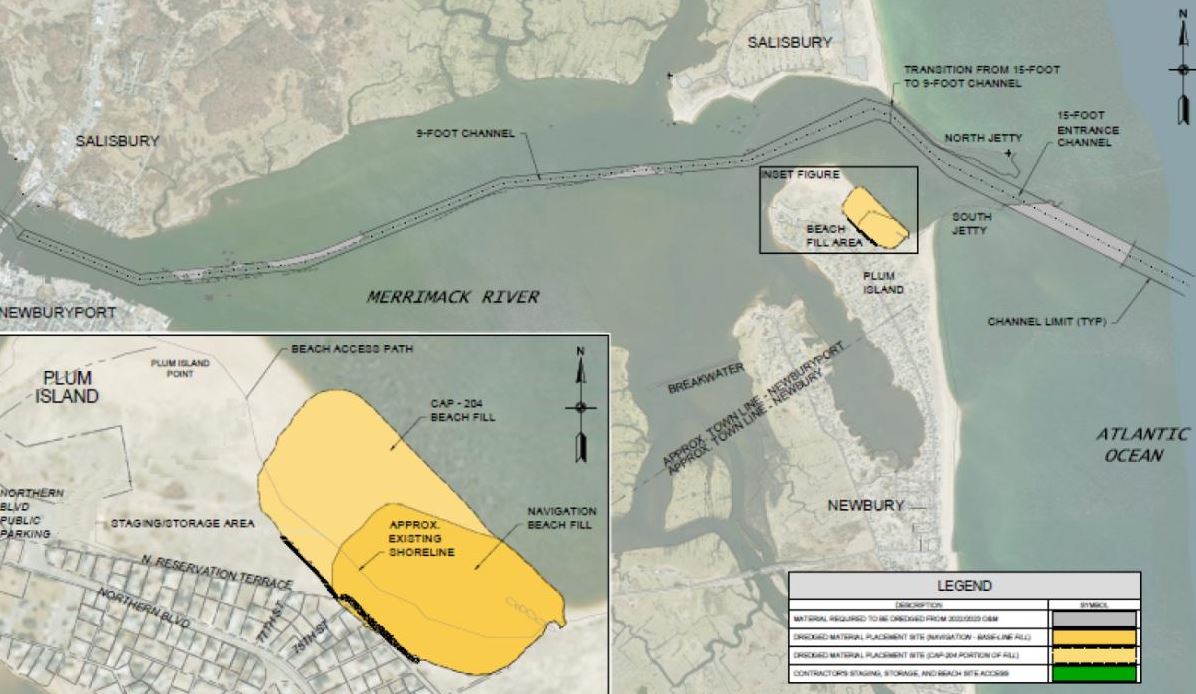 The project will consist of hydraulically dredging approximately 226,000 cubic yards of material from the two entrance channels at the mouth of the Merrimack River.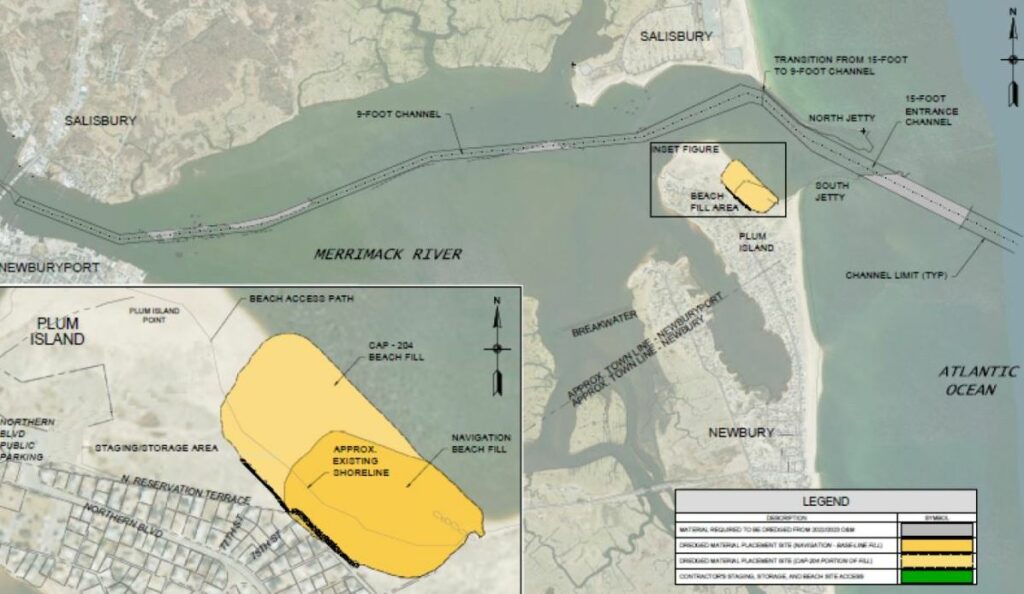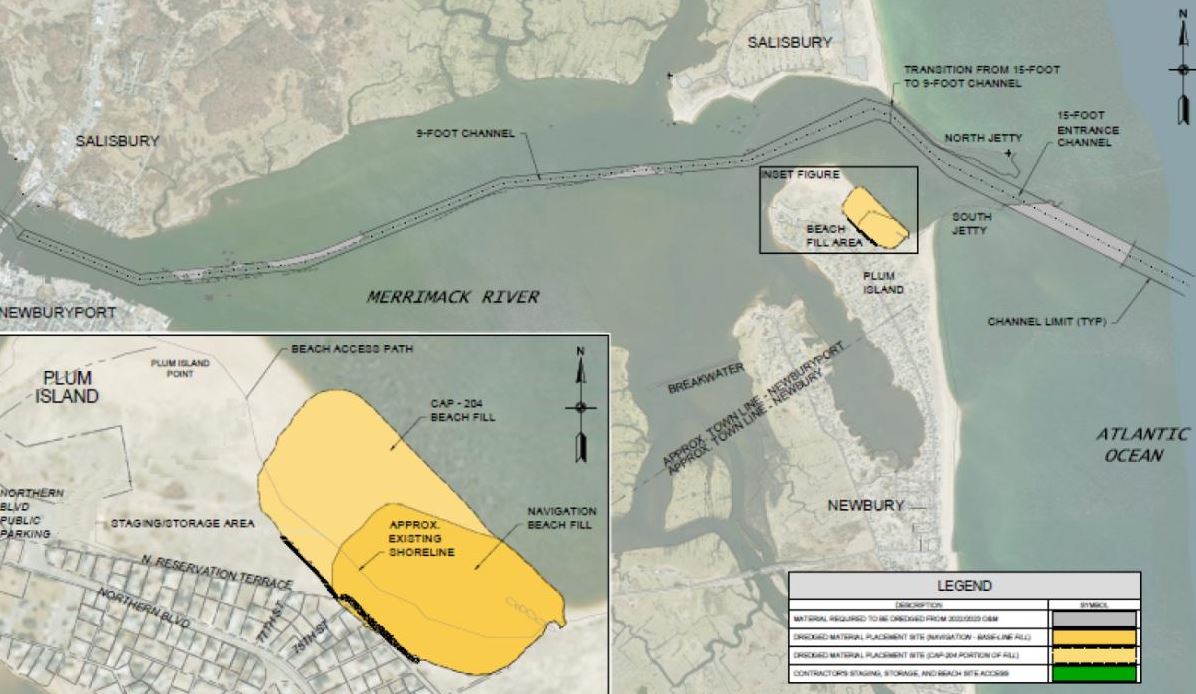 Dredging operations are already underway and will conclude by March 31, 2023. Dredged sand will be placed along the Plum Island Beach.
This dredging will help maintain the required depths for the federally designated navigation channel and the sand will reestablish and protect the public beach, public infrastructure and private homes inland of the current gyre and erosion hot spot just north of the Jetty, which has been largely attributed to the South Jetty reconstruction undertaken by the USACE several years ago.
The eastern portion of the parking lot for Plum Island Beach and the Jason Sawyer Playground will remain open to the public but the western portion will be used as a staging area, the City said.
The work areas, access ways from the parking lot to the beach, and placement area at Plum Island Beach will be closed to the public for the duration of the work.