Earlier this year, Straatman successfully delivered a 25 ton bow discharge assembly to a client in the United States.
The bow discharge installation with an inside diameter of ø762 mm and a maximum working pressure of 20 bar was recently installed on Great Lakes Dredge & Dock Corporation new dredge, TSHD Galveston Island.
Straatman today shared a photo of the impressive bow discharge unit shining onboard the new hopper dredge Galveston Island.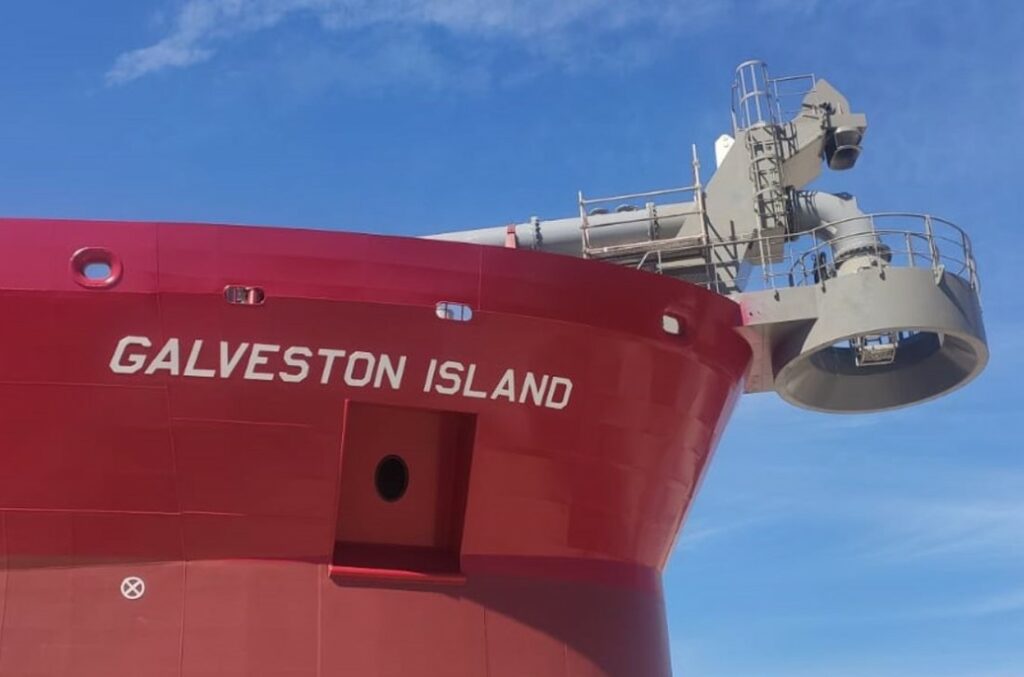 According to GLDD, the newbuild is now ready to be launched and expected to join the operations in the first half of 2023.
"The delivery of the Galveston Island will provide us with added capacity and the opportunity to potentially retire some of our older dredges which is expected to have a positive impact to our overall margins in the coming years," said Lasse Petterson, President and Chief Executive Officer of GLDD.
In 2023, GLDD hopes to see the new dredge working hard in the ports of Freeport, Sabine, Houston, Corpus Christi, etc.