James M. Cox Foundation supports wetlands restoration
Thanks to the generosity of Cox Enterprises Chairman Emeritus and former Wetlands America Trust President Jim Kennedy and the James M. Cox Foundation, Ducks Unlimited (DU) will have an additional $2 million to support wetlands conservation.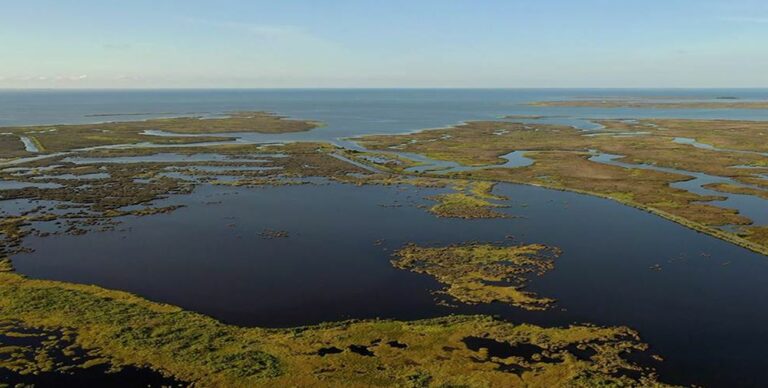 As the most generous individual donor in DU history, Kennedy is well-versed in Ducks Unlimited's commitment to achieving its conservation goals. 
The Foundation grant will support wetland restoration efforts along the Gulf Coast of Louisiana and the Chesapeake Bay area.
DU and the James M. Cox Foundation have a shared commitment to environmental stewardship. Louisiana's coastal prairies, marshes and bays are among North America's most productive wetland systems. They are also among the most threatened, losing 17 square miles per year.
Funds from the Foundation will support a broad array of projects, including acquiring a 2,500-acre tract of coastal wetlands south of New Orleans, continuing restoration of Bayou Sauvage National Wildlife Refuge, and wetlands within the Mermentau Basin. 
In addition to efforts along the Gulf Coast, support from the Foundation will also help conserve crucial wetlands in the Chesapeake Bay across Delaware, Maryland and Virginia, which provide vital ecosystem functions for one of the most populated areas of the country.
Also, the Foundation's support will help provide habitat for many wetland-dependent species and ensure clean water, coastal resilience and flood protection for 18 million people.