Restoring the Lake George Canal in Chicago (VIDEO)
Earlier this year, J.F. Brennan Company, Inc. started work on a remediation and restoration project in East Chicago, IN.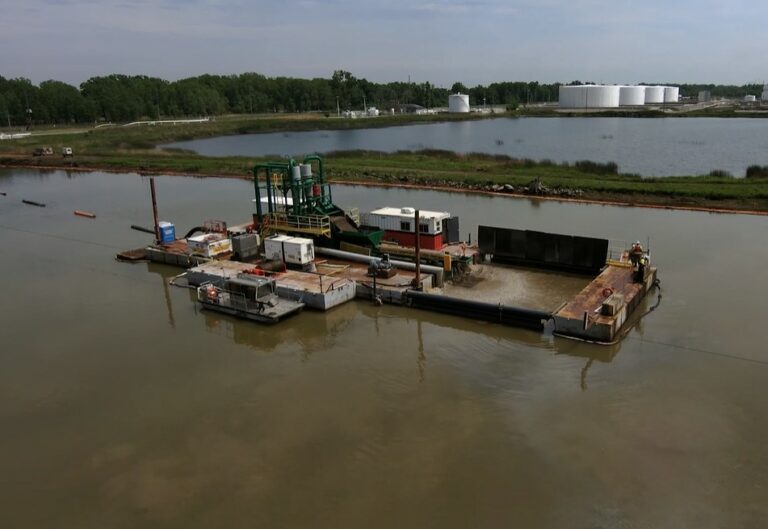 Working under the Army Corps' Chicago District, Brennan is executing environmental dredging, sampling, capping, and habitat restoration at Lake George Canal – Middle Section.
The Middle Portion of the canal extends from the CSX bridge to the BP land bridge in Hammond, Ind.
While complex, the objectives are clear: remediate sediment, mitigate oil sheen, and improve the ecological habitat.
Successes and lessons learned during this project will influence operations and remediation efforts for the rest of Lake George Canal.