Padsan River dredging campaign starting soon
A large-scale dredging project is about to begin at the mouth of the Padsan River in Barangay Gabu, Philippines.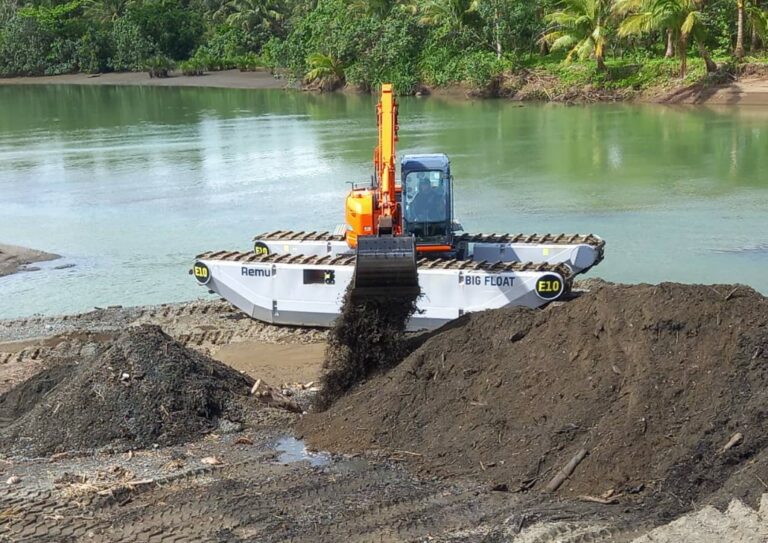 According to the government officials, dredging will commence on December 15 at the mouth of the river moving all the way upstream of more than 5 km.
"The sand extraction along the heavily-silted river would benefit more Ilocanos through livelihood grants and cash incentives," said Ilocos Norte provincial administrator Yvette Convento-Leynes.
She also added that this would be derived through the collection of extraction fees, as well as the corporate social responsibility programs of Hesha Prime Sand and Gravel Aggregates Philippines, Inc., which was granted a permit to dredge, de-clog, and de-silt the river mouths of the Padsan River.
As the main proponent of the project, Ilocos Norte Governor Matthew Joseph Manotoc assured the 15 affected barangays of Laoag City that they would get the most out of the project as the frequent flooding in the city will be addressed in the long term once the natural state and water flow of the river channels will be desilted, based on a comprehensive dredging plan.
"This is just the start of an open dialogue. If anything unexpected happens, we will ensure that all those affected will be compensated and no one will lose valuable property or livelihood because of this project," Manotoc said.
With an extraction fee of PHP22 per cubic meter, Leynes said that approx. PHP30 in million in extraction fee is expected to be collected in the first year of the operations.
In fact, Leynes reported that at least "50 percent of the extraction fee has already been paid by the dredging contractor (Hesha)."