Akufo-Addo inaugurates two development projects at Takoradi Port
Two multi-million dollar development programs at the Takoradi Port – the Atlantic Container Terminal (ACT) and a dry bulk jetty – have been inaugurated.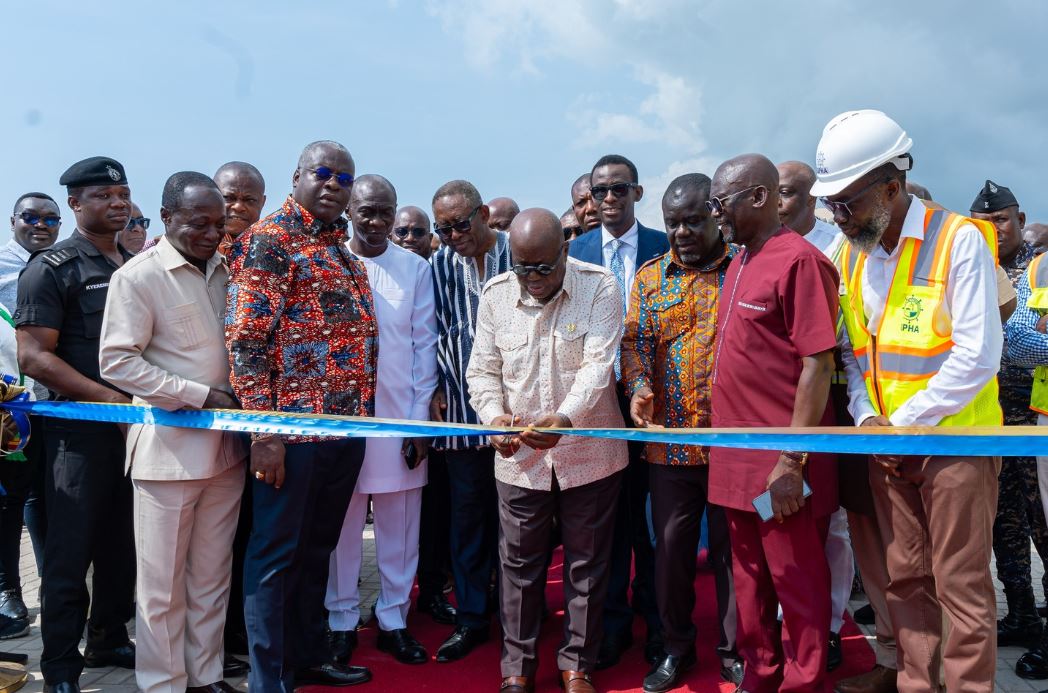 President of the Republic of Ghana, Nana Addo Dankwa Akufo-Addo, who inaugurated the projects yesterday, said that the ongoing expansion and transformation at the port was testament to the overarching objective of expanding the country's economy, while boosting regional and international trade.
Phase One of the container terminal was developed by an indigenous engineering firm, Ibistek Ghana Limited, at a cost of $250 million, while the dry bulk jetty was developed at a cost of $86 million by the Ghana Ports and Harbours Authority (GPHA) for the handling of manganese, clinker, bauxite and iron ore.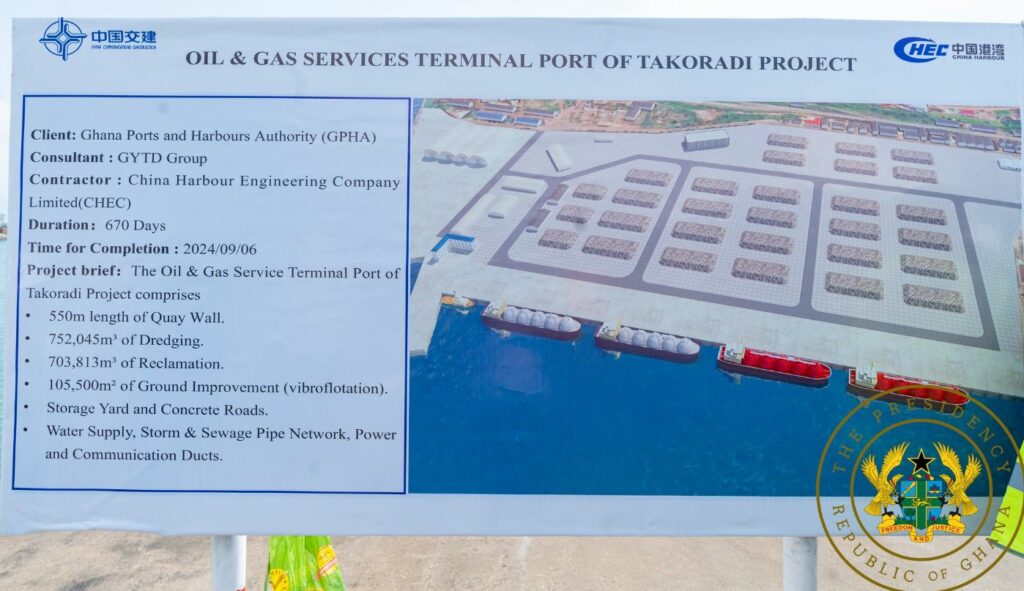 The President also cut the sod for the development of a floating dry dock facility for ship and rig repairs, to be developed by a private entity, Prime Meridian Docks Limited (PMD), as well as the development of an oil and gas services terminal being constructed at a cost of $98 million.
The ACT is expected to accommodate the increased demand in cargo transhipments and local deliveries through the port.