Kiewit removes rock barrier across West False River
In June 2021, a Kiewit team began emergency work to establish a temporary 800-foot-long rock barrier across the West False River near Oakley, California, to prevent the San Joaquin River's saltwater from intruding into the freshwater Delta.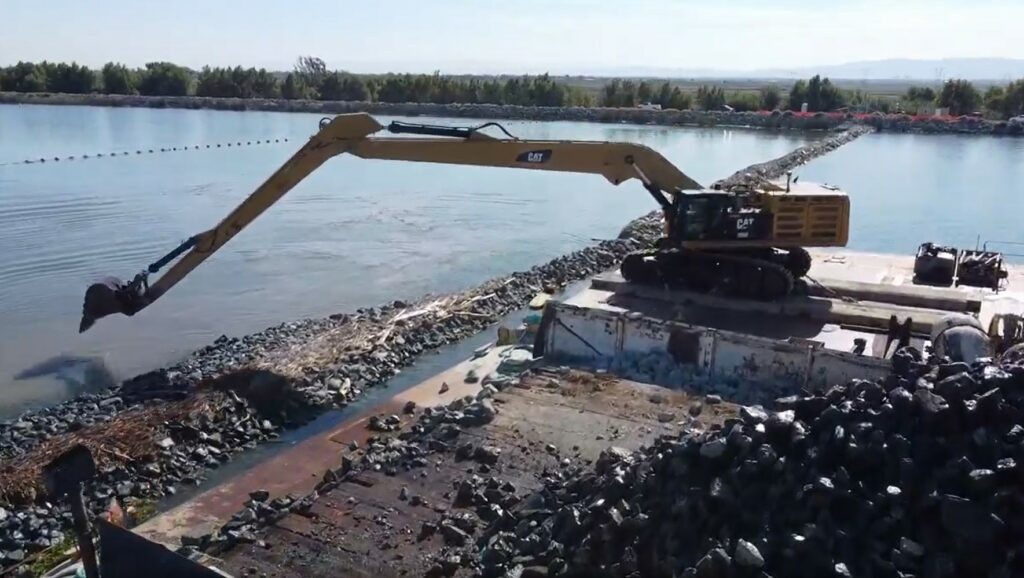 Working 24 hours a day, crews installed 112,000 tons of rock in three weeks.
The rocks were shipped on barges to site and then laid across the channel with heavy equipment.
According to Kiewit, this project was crucial to keep saltwater from contaminating state and federal pumps that send freshwater to millions of people and farmland in California.
The barrier was originally scheduled for removal in November 2021, but due to continued drought, it remained in place until October of this year.
The barrier was officially removed last week.