Port of Rio Grande dredging underway with Van Oord's TSHD HAM 318
The officials from Portos RS – Autoridade Portuária dos Portos do RS conducted a technical visit onboard Van Oord's trailing suction hopper dredger (TSHD) HAM 318 yesterday.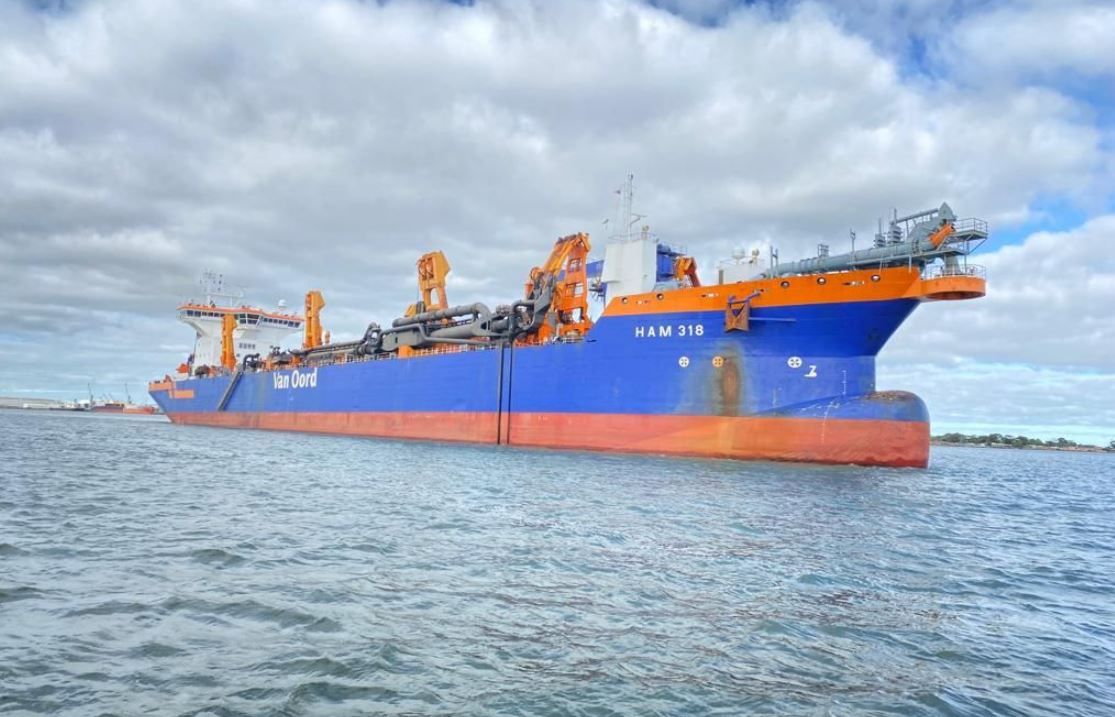 The TSHD arrived in the area last month to undertake maintenance dredging works on the access channel to the Port of Rio Grande
The Van Oord's giant has been working on sediment removal since November 24 and today started the dredging operations near the public pier.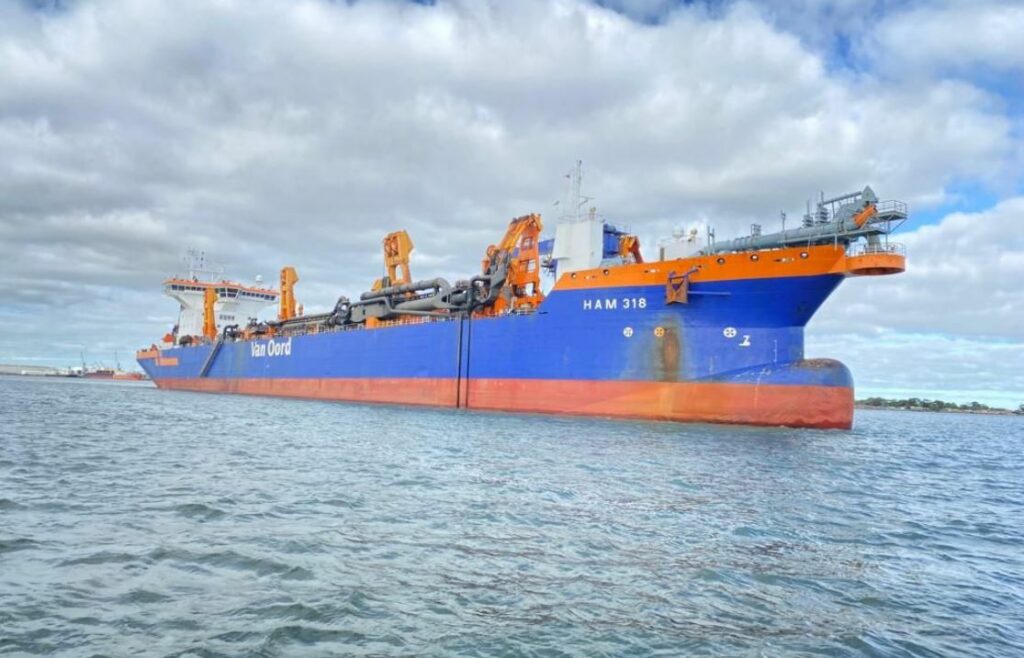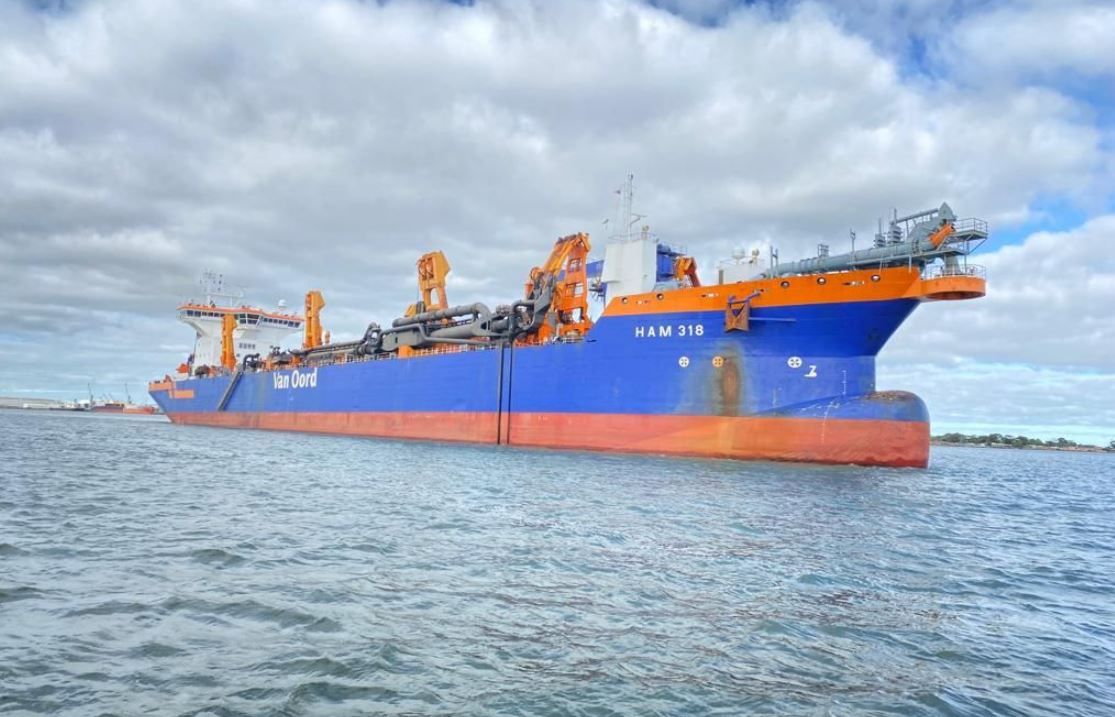 Dredging work maintains safe depths for the port activities.
Portos RS said that they plan to carry out similar activities on a regular basis to prevent silting in the channel and reduce the amount of material to be dredged.