FHMC issues status report on Southport Harbor dredging
While the journey has its challenges, there's been progress towards the goal of dredging and removing the sandy sediment building up on the eastern shore of the entrance channel of Southport Harbor, an increasing concern to boat owners, according to a statement issued yesterday by the Fairfield Harbor Management Commission (FHMC).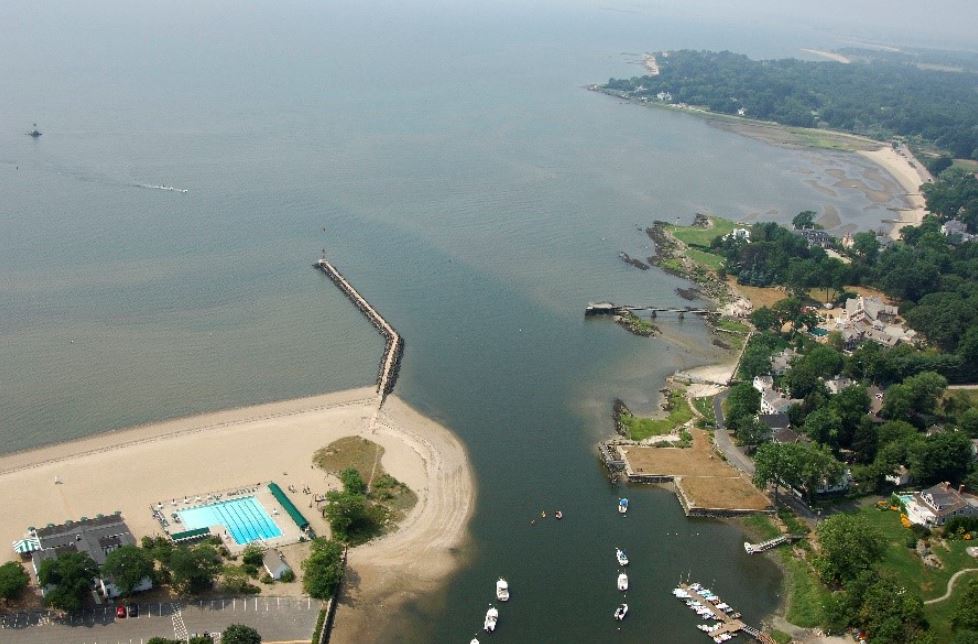 More than 200 sail and power boats are docked, moored or stored in Southport Harbor. During good weather and optimal tides, dozens of additional boats enter and exit Southport Harbor each week using the boat launch ramp at Ye Yacht Yard marina at the end of Harbor Road.
Visiting vessels also enter the scenic harbor destination on weekends and holidays during the boating season.
"We know unfortunately that many of these people have to be concerned about running aground in the harbor where at low tide the channel has narrowed from 100 feet to less than 50 feet and, in some places, only five feet of depth can be found," said Kim Taylor, Chair of the FHMC. 
Taylor said that after attending a November meeting with the Army Corps of Engineers, which by law has direct responsibility for the work, it appears that the start of dredging of the channel and restoring it to its original 100-foot width and its depth of nine feet will be sometime in or about January 2024.
Maintenance dredging has been delayed in recent years by lack of federal funds, but earlier this year, the ACOE informed the FHMC that Southport Harbor is now included on the list of dredging projects that will receive funding through the federal Infrastructure Investment and Jobs Act of 2022. 
As a result, project planning has resumed in earnest.
The Connecticut Department of Energy and Environmental Protection (DEEP) is also involved in the process. It must review USACE plans for managing sand dredged from the harbor before it grants permission to proceed.
The USACE's timetable for submitting final plans for DEEP review is uncertain, Taylor said.
Dredging in Southport Harbor was last accomplished by the ACOE in 2004-2005. The Fairfield Department of Public Works later excavated sand from the shoal near the entrance channel in 2014-2015 using the sand to nourish town beaches.