Sediment deposit operations start at Goleta Beach
Following heavy rains across the county, Santa Barbara County Public Works Department will start sediment deposit operations at Goleta Beach today.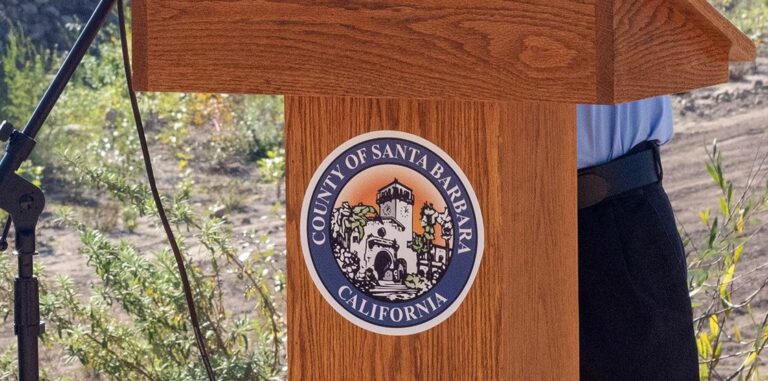 Santa Barbara County Flood Control Director, Walter Rubalcava, said: "Monday's storm delivered a substantial amount of material through the watershed."
"Most of today will be spent clearing out the rocks and sediment from the basins to decrease the potential for runoff to vulnerable areas during future storms." 
These nourishment operations are attempts to limit erosion and will be conducted Monday through Friday with potential weekend work used to complete the process faster and minimize beach closures.
Sediment replenishment operations have occurred at Goleta Beach since 1994 and the Public Works Department has monitored the environmental status of the beach since 2003.
Weekly reports using sediment and ocean water samples are sent to regulatory agencies as part of beach nourishment operations.