"Sandpiper" wraps up emergency dredging of Santa Barbara Harbor
The Santa Barbara Harbor Federal Channel is once again safe for larger ships going in and out of the harbor thanks to an emergency dredging campaign which was successfully completed last Sunday.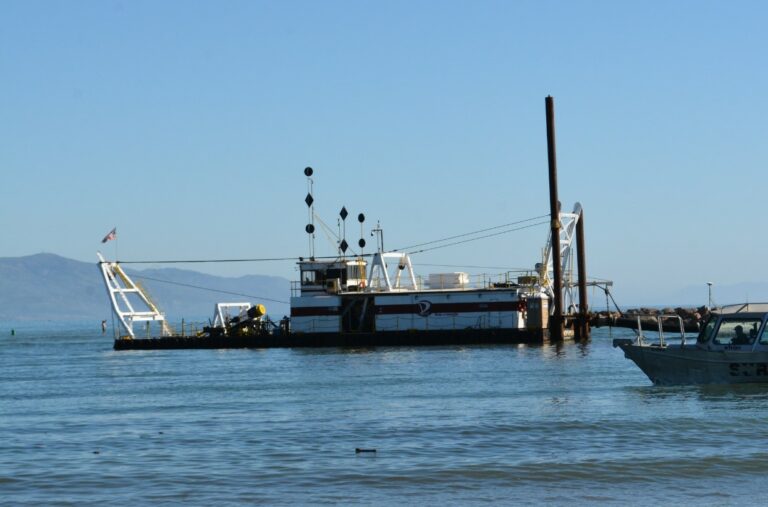 The U.S. Army Corps of Engineers, along with its contractor, Pacific Dredge & Construction, San Diego, began emergency dredging of the channel on January 25.
During the campaign, the all-electric cutter-head suction dredge "Sandpiper" removed over 30,000 cubic yards of sand from the harbor entrance to restore full access.
According to the officials, the excess sand that was pushed into the harbor by recent winter storms has been dredged and placed on the East Beach to provide beach nourishment.
Normal maintenance dredging of the harbor is expected to resume in mid-February and be completed by mid-April. During the upcoming dredging cycle, about another 150,000 cubic yards of material is expected to be dredged and placed on the beach.