Another beachfill project wrapped up in Ocean City
The Army Corps contractor Great Lakes Dredge & Dock Company, LLC has completed beachfill operations in Ocean City, NJ.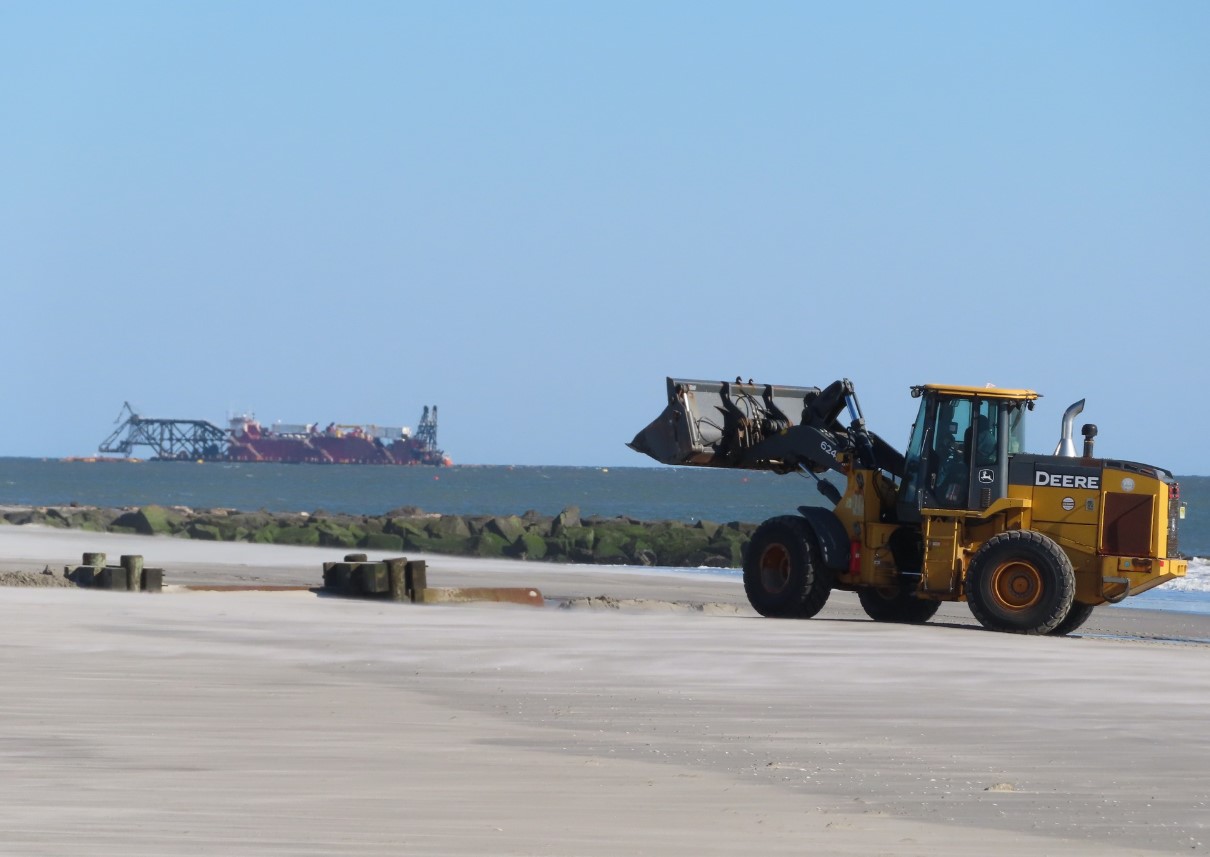 Work commenced in early November 2022 when the pipe from the dredge landed on the Morningside Road beach, and sand-pumping operations began on Nov. 21, 2022.
The first phase of the project included moving northward from St. Charles Place, and when that work was complete, the project turned southward from St. Charles Place to 14th Street.
Overall, the Ocean City scheme involved placing more than 1.5 million cubic yards of sand on the beach to reduce the risk of coastal storm damages to infrastructure.
This is the 10th renourishment project for the north end of Ocean City since the 50-year agreement with the Army Corps began in the early 1990s.