Boskalis' dredger SOSPAN DAU ready for another Portsmouth campaign
Boskalis Westminster Ltd is gearing up for another maintenance dredging campaign in the Portsmouth Harbour.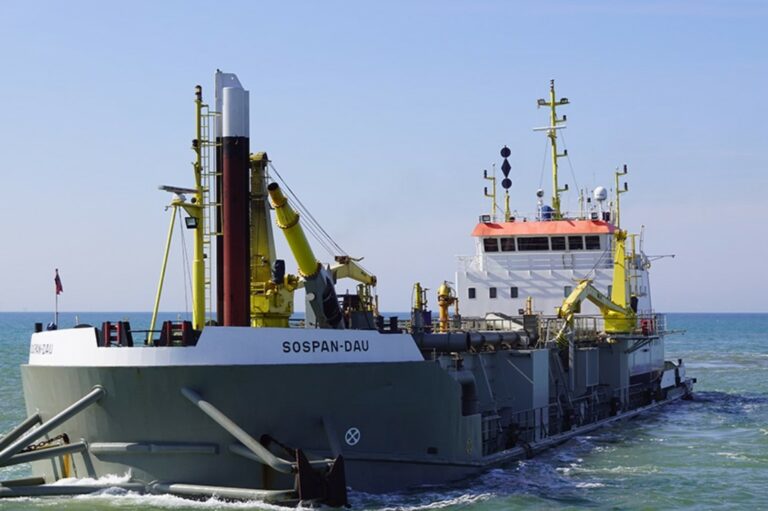 According to the King's Harbour Master Portsmouth, the surveying operations and maintenance dredging will be conducted in the maintained areas within the Harbour and its approach channels from 27 February – 18 March 2023.
To complete the works, the contractor will use trailing suction hopper dredger "SOSPAN DAU" (LOA 72.8m) and support vessel "SMIT NEYLAND" for survey operations.
The KHM Portsmouth reminds mariners to keep a good lookout and pass at slow speed while dredging operations are being conducted.