New Van Oord's vessels will be powered by fuels of the future
In June 2022, Van Oord's first LNG trailing suction hopper dredger, Vox Ariane, was ceremonially brought into service. She will be joined by her two sister ships, the Vox Apolonia and the Vox Alexia, in 2023.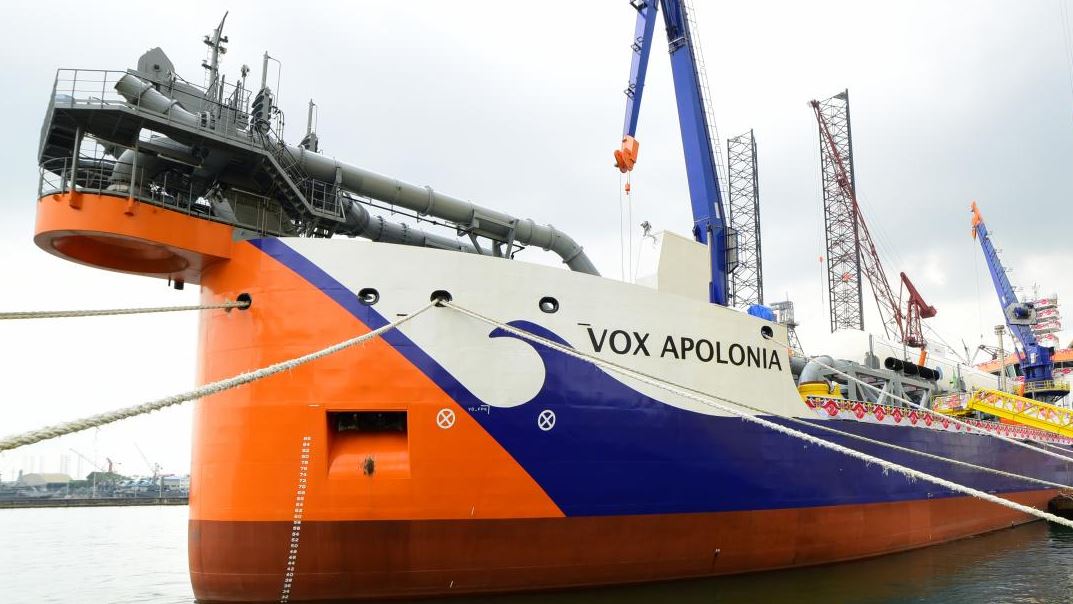 In November, the three vessels jointly received the 2022 Maritime KNVR Shipping Award, in recognition of their contribution to innovation in the Dutch shipping industry.
According to the jury, Van Oord's introduction of the three trailing suction hopper dredgers marks it as 'a trailblazer for international standards aimed at minimising climate and environmental impact within the available technological capabilities'.
"On all our new vessels, we are investing in the latest technology which will (eventually) be able to be powered by the fuels of the future, such as methanol, ammonia, biofuels, and hydrogen," said Van Oord.
Also, two more hybrid water injection vessels were ordered in 2022. These two water injection dredgers (WIDs) are again built by Kooiman in Zwijndrecht.
The design is based on the WIDs Maas and Mersey which are already in service.
"With our Sustainable Earth Actions (S.E.A.) programme, we are setting SBTi (Science Based Targets initiative) targets in 2023 for 2030, and we are working towards net-zero emissions by 2050," said Pieter van Oord, CEO.
"The four business units are putting a great deal of effort into achieving those targets. That involves considerable variation: from Building with Nature solutions in the design and implementation phase to operations and sustainability requirements within the supply chain. We are also using biofuels so as to reduce our emissions."