Fort Pierce beachfill operations underway
The U.S. Army Corps of Engineers, Jacksonville District has just announced that beach renourishment is under way at Fort Pierce, Florida.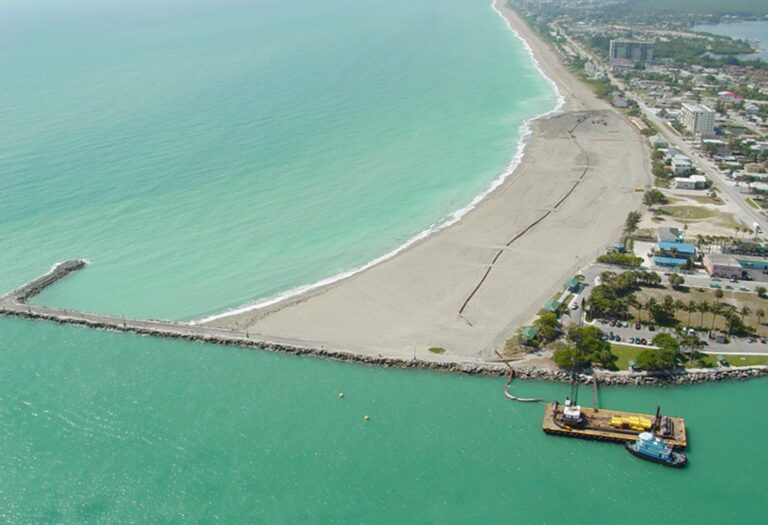 According to the Corps, sand placement is moving south from the jetty toward Surfside Park. The contractor expects to advance 200-300 feet per day through the end of April.
The project includes dredging approximately 500,000 cubic yards of sand from authorized borrow areas off the coast of Fort Pierce Beach and pumping it on approximately 1.3 miles of shoreline.
The renourishment is the continuation of a federal shore protection project initially constructed in 1971 with an additional 12 periodic and emergency federal re-nourishments carried out since 1980.
The project is being executed under an $11.6 million contract awarded Jan. 12, 2023, to Manson Construction Co. It is 77.76 percent funded by the federal government and 22.24 percent funded by St. Lucie County.