Haven Dredging awarded extensive patent protection for the Tiamat
Pioneering dredging company, Haven Dredging, has just announced that so far it has been granted patent protection in more than 85 counties for its new technology, Tiamat.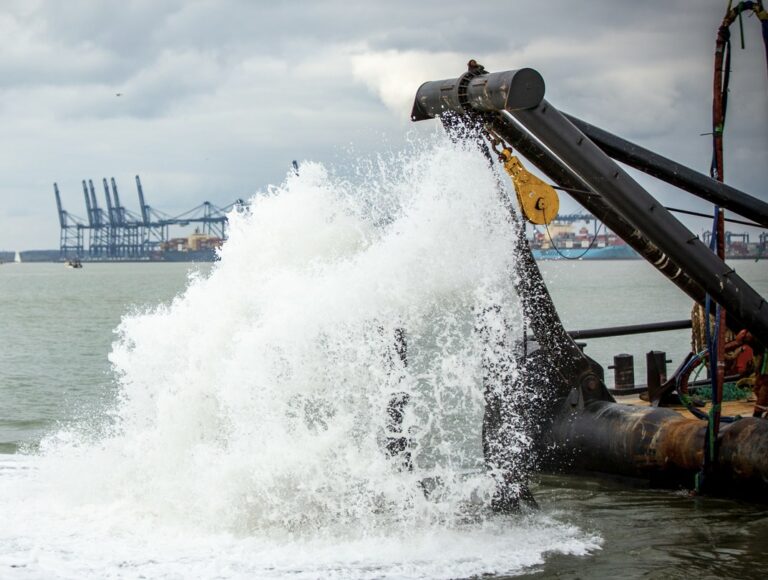 The innovative agitation dredging solution, Tiamat, offers lower maintenance dredging costs and is a cleaner process compared to traditional methods. The technology is adaptable and easy to deploy, meaning it is suitable for port authorities and harbour engineers around the world.
At the time of Tiamat's launch (11 April 2023), Haven Dredging had been granted more than 85 patents for its technology, including in the UK, across Europe, China and the USA. Following a broad strategy of filing with intellectual property experts, Birkett Long LLP, the patents relate to dredging services across both coastal and harbourside dredging, as well as river dredging.
The extensive number of patents already granted – with even more currently going through the application process – showcases the strength of Tiamat's position in the market, and the impressive level of innovation that has been developed by the Haven Dredging team.
Leading the global intellectual property strategy for Haven Dredging is Jonathan Perlmutter, Partner and Head of Intellectual Property at Birkett Long LLP.
"We have pursued an extensive and widespread filing strategy in order to provide substantial protection to Haven Dredging and its potential licensees. This ensures a monopoly across most of the countries in the world, allowing license holders the benefit of protection across the full breadth of the area in which they operate the Tiamat," said Perlmutter.
Jake Storey, Executive Director of Haven Dredging, continued, "The number of patents, and the speed at which they have been granted, is testament to the technical innovation of Tiamat and the expertise of Birkett Long LLP. We are incredibly proud of Tiamat and are encouraged by the positive feedback we are receiving around the globe. Tiamat aims to provide businesses with the opportunity to choose a responsible, sustainable and economical method of agitation dredging – and this level of protection makes for an attractive proposition for potential licensees and commercial opportunities with ports and authorities around the world."
Haven Dredging is the commercial arm and wholly owned subsidiary of Harwich Haven Authority and launched on 11 April 2023. It enlisted the help of multi-national patent prosecution experts, Birkett Long LLP, in 2020, at the start of Tiamat's development.