Pine Island and Aqua Golf clean up plans introduced
The City of New Smyrna Beach will receive $1 million in state funding to help clean up canals surrounding Pine Island and Aqua Golf, two centrally located mainland communities that saw some homes flooded during Hurricane Ian last September.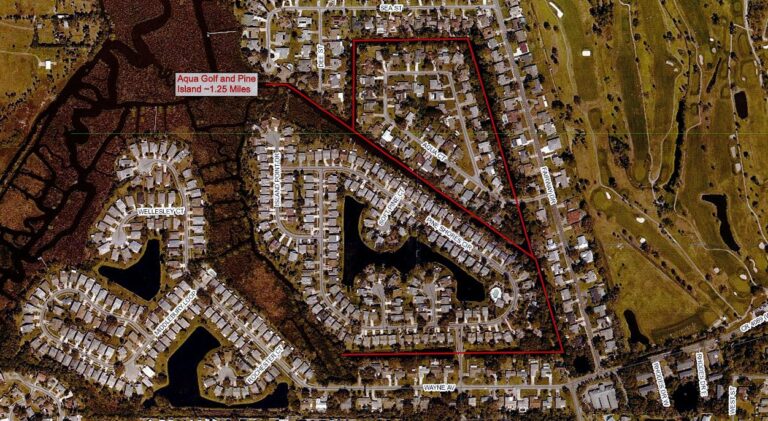 First dug in the 1950s, the canals have experienced considerable vegetation and sediment buildup over the years with no documented history of maintenance.
Using a small barge and dredging equipment, the project's aim is to improve stormwater drainage into nearby Turnbull Creek, itself the subject of another city effort approved by voters in 2018 to protect water quality and wildlife habitat by purchasing land slated for development to instead set aside for conservation.
The appropriation partially covers one of several funding requests the city had submitted as part of an aggressive $16.1 million stormwater maintenance and preventative measures package that originally sought $1.85 million for the Pine Island and Aqua Golf canals, $3.75 million to dredge and clean Turnbull Creek, $2.5 million to restore and partially dredge Cemetery Canal, $3 million to implement a stormwater master plan for the city's Historic Westside neighborhood, and $5 million to do the same for its Corbin Park neighborhood.
Notice of the appropriation was communicated in a May 2 letter from State Senator Tom Wright to Mayor Fred Cleveland.