Reducing erosion along San Clemente shoreline
Col. Julie Balten, Los Angeles District, U.S. Army Corps of Engineers Commander, joined U.S. Rep. Mike Levin and San Clemente Mayor Chris Duncan to sign a ceremonial project partnership agreement May 4 to reduce erosion and protect coastal infrastructure from storm-induced waves along the San Clemente shoreline.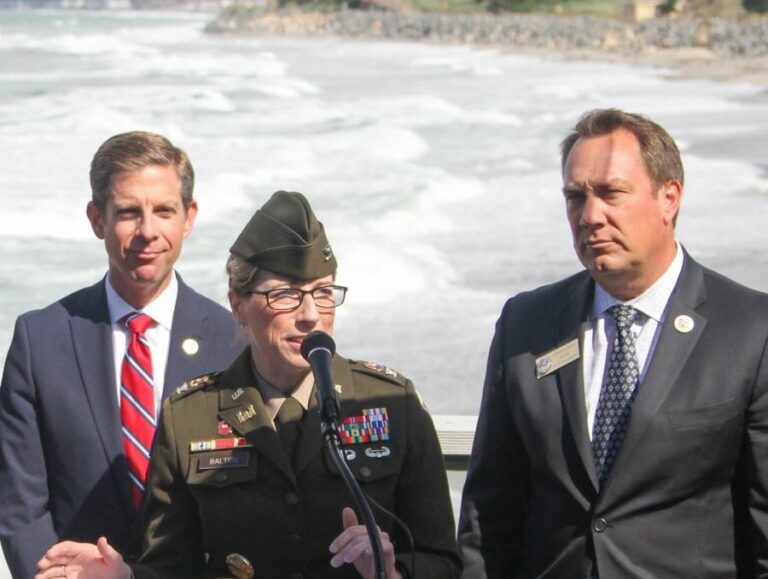 The authorized plan includes the construction of the 50-foot-wide beach nourishment project along a 3,412-foot-long stretch of shoreline using a replenishment of 200,000 cubic yards of compatible sediment every six years on average for the next 50 years.
The initial construction will be an estimated $15 million with a cost share between USACE and the City of San Clemente at a 65/35 cost share.
According to USACE, the signing and press conference were followed by another event at Fletcher Cove Community Center in Solana Beach, which included Balten, Levin, and the mayors of Solana Beach and Encinitas.