Dawesville Channel Sand Bypassing Project (VIDEO)
The Department of Transport (DoT) WA recently began work on the annual Sand Bypassing scheme at the Dawesville Channel in Mandurah.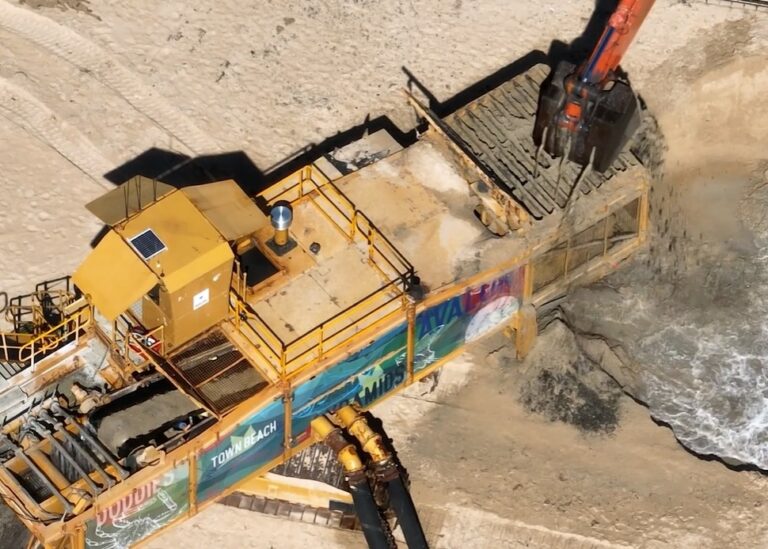 Undertaken each year, the project includes removal of approx. 110,000 cubic metres of accumulated sand from the Pyramids Beach and pumping north of the entrance to the Dawesville Cut via pipes on the seabed.
The aim of the work is to ensure the entrance channel is navigable and beaches to the north receive the supply of sand they require to limit erosion in winter.
The DoT has just released a video about the Dawesville Channel Sand Bypassing project. In the video, DoT's Dredging Program Manager, Sam Mettam explained in detail how the seasonal sand bypassing works and what is needed to maintain safe passage at the Dawesville Channel.