Annual dredging of San Elijo Lagoon kicks off
The City of Encinitas will start the annual dredging of San Elijo Lagoon this week, headed up by the City, California State Parks, and the Nature Collective.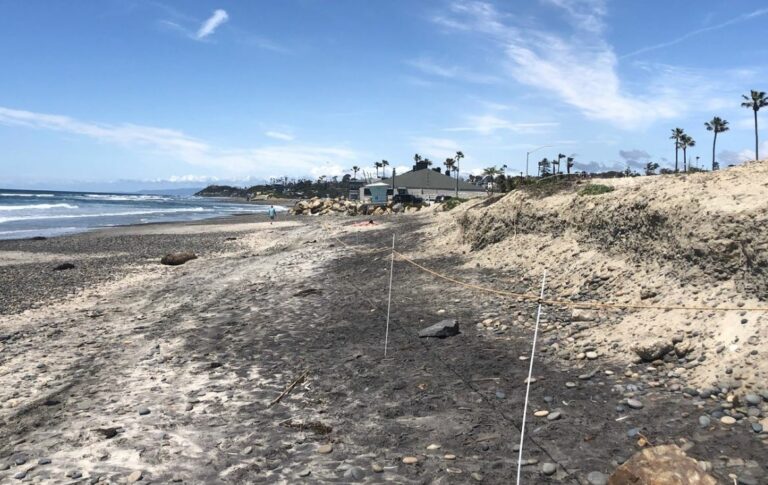 The dredging work will last until May 25, during regular construction hours.
"No dredging activity will occur on the weekends. All dredging will end at the end of business day, Thursday, May 25, 2023, so as not to impact the Memorial Day Holiday Weekend beach schedule," said the City.
The haul route for heavy equipment will occur along the beach from the inlet of the Lagoon out to the beach, and then head directly south behind Pacific Coast Grill and Chart House restaurants to the Cardiff Living Shoreline project.
It is anticipated that about 10,000 cubic yards of beach compatible sand sediment from the inlet will be removed and placed at the toe of the Cardiff Living Shoreline dune system.
Most, if not all, of the dune toe will be reconstructed, rebuilding the "sacrificial zone" that was removed this past winter season from the storms.
City, State and Nature Collective staff will be present during the dredging activities on-site and along the haul route.