New amphibious dredger from Stapel
Russian naval architecture firm Stapel introduced a new design of self-propelled amphibious dredger recently.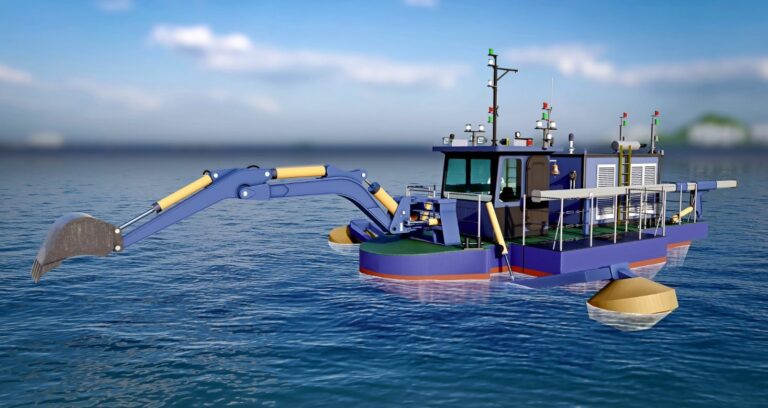 The 11-metre vessel will be capable of sand and silt extraction and reservoir cleanup works. It is amphibious and can independently enter and exit the water without the help of third-party means.
According to Stapel, the cleanup operations will be possible even on dry soil. The maximum dredging depth is rated at 6 metres.
The dredger is designed to be easily disassembled, transported by road or rail, and re-assembled on-site.
The main purpose of the vessel is to carry out dredging works, clean up reservoirs, extract sand and silt (up to category III according to FER-2001-01), using a replaceable set of working devices.