EXCLUSIVE: Van Oord takes delivery of LNG TSHD Vox Alexia
Van Oord has taken delivery of the Vox Alexia – its third dual-fuel trailing suction hopper dredger (TSHD) – from Seatrium in Singapore.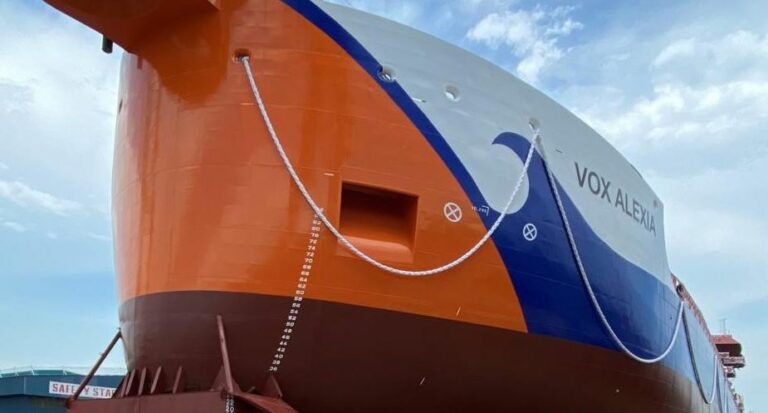 The delivery of the new dredger, the final unit of a series of three dual-fuel LNG-powered dredgers, follows the first and second dredger newbuilds Vox Ariane and Vox Apolonia delivered in April and December 2022 respectively.
"The vessel will boost the mid-class section of our fleet of trailing suction hopper dredgers. This state-of-the-art vessel is fitted with an LNG installation and is a fine example of Van Oord's sustainability ambition," said the Dutch giant.
These three new LNG trailing suction hopper dredgers have a significantly lower carbon footprint than conventional trailing suction hopper dredgers. Nitrogen oxides and particulate emissions are also minimal with this new generation of hopper dredgers.
"With our Sustainable Earth Actions (S.E.A.) programme, we are setting SBTi (Science Based Targets initiative) targets in 2023 for 2030, and we are working towards net-zero emissions by 2050," said Pieter van Oord, CEO.
"The four business units are putting a great deal of effort into achieving those targets. That involves considerable variation: from Building with Nature solutions in the design and implementation phase to operations and sustainability requirements within the supply chain. We are also using biofuels so as to reduce our emissions."