The King Company to dredge South Haven Harbor
The U.S. Army Corps of Engineers, Detroit District has just announced that everything is ready for the start of the South Haven dredging operations.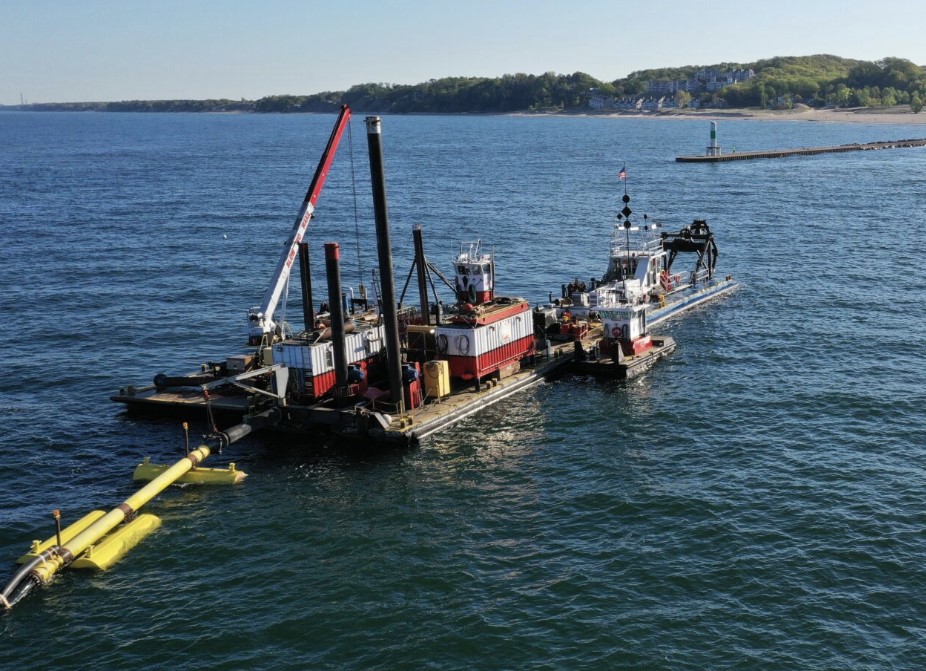 According to the Corps, hydraulically dredging of the federal navigation channel and nourishment of the South Haven Harbor shoreline will begin next week.
In coordination with the City of South Haven, USACE contractor will dredge 57,300 cubic yards of material from the Black River Federal Channel.
The tested-safe material will then be placed on South Haven's public South Beach from the South Pier and extending 1,900 feet southward for beach nourishment.
The $542,700 contract for 2023 dredging and beach nourishment was awarded Jan. 10 to The King Company, based in Holland, Michigan. The work is tentatively scheduled to be concluded July 10, weather dependent.