Three Mile Creek dredging project underway
The City of Mobile, Alabama, recently began a seven-month effort to restore the historic stream channel of Three Mile Creek.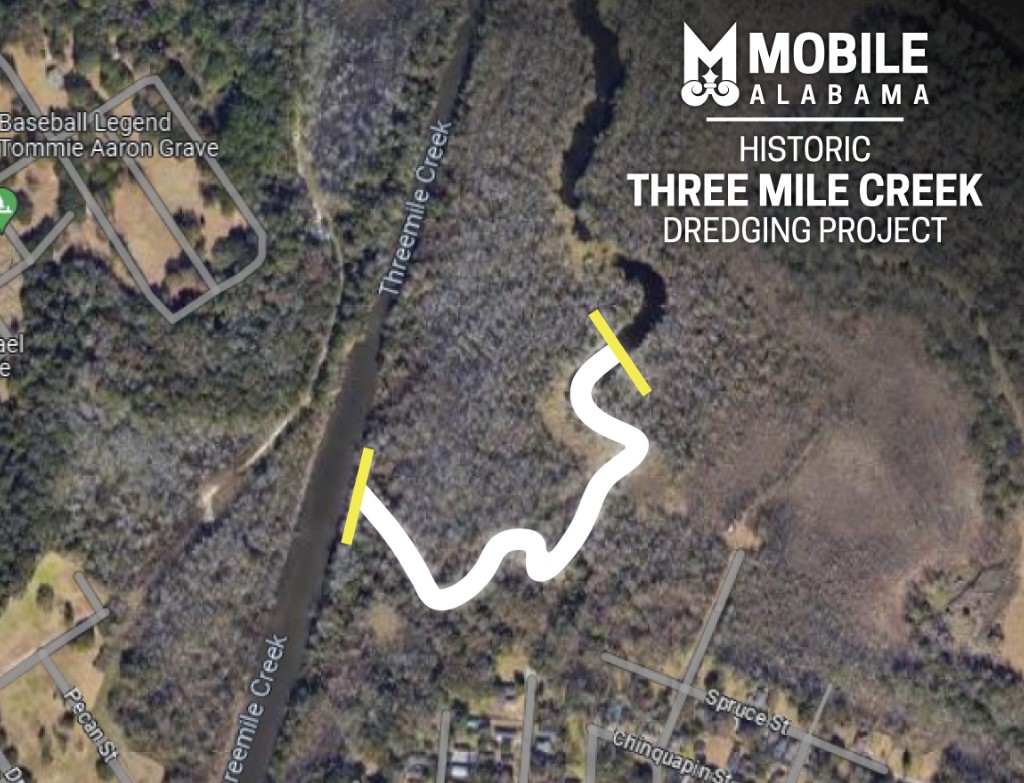 The U.S. Army Corps of Engineers bypassed this segment of the Creek with a straight channel in the early 1980s to control flooding in the area.
The project, funded through the National Fish and Wildlife Foundation Gulf Environmental Benefit Fund, will restore and preserve the natural flow of the historic channel.
"Dredging the historical channel will improve water flow and habitat conditions and provide increased recreational opportunities for citizens. It will also contribute to our larger, collaborative effort to revitalize the Three Mile Creek Watershed," the City announced in the release.
The project will improve water quality and help to protect the area's estuarine and marine water resources.
For more information about the broader Three Mile Creek Restoration efforts, please click here.