Boskalis' Magnor removing obstacles to advance the energy transition (PHOTO)
Over the years, Boskalis has installed thousands of kilometers of power cable on the seabed to enable the transmission of electricity generated by wind farms at sea to millions of households ashore.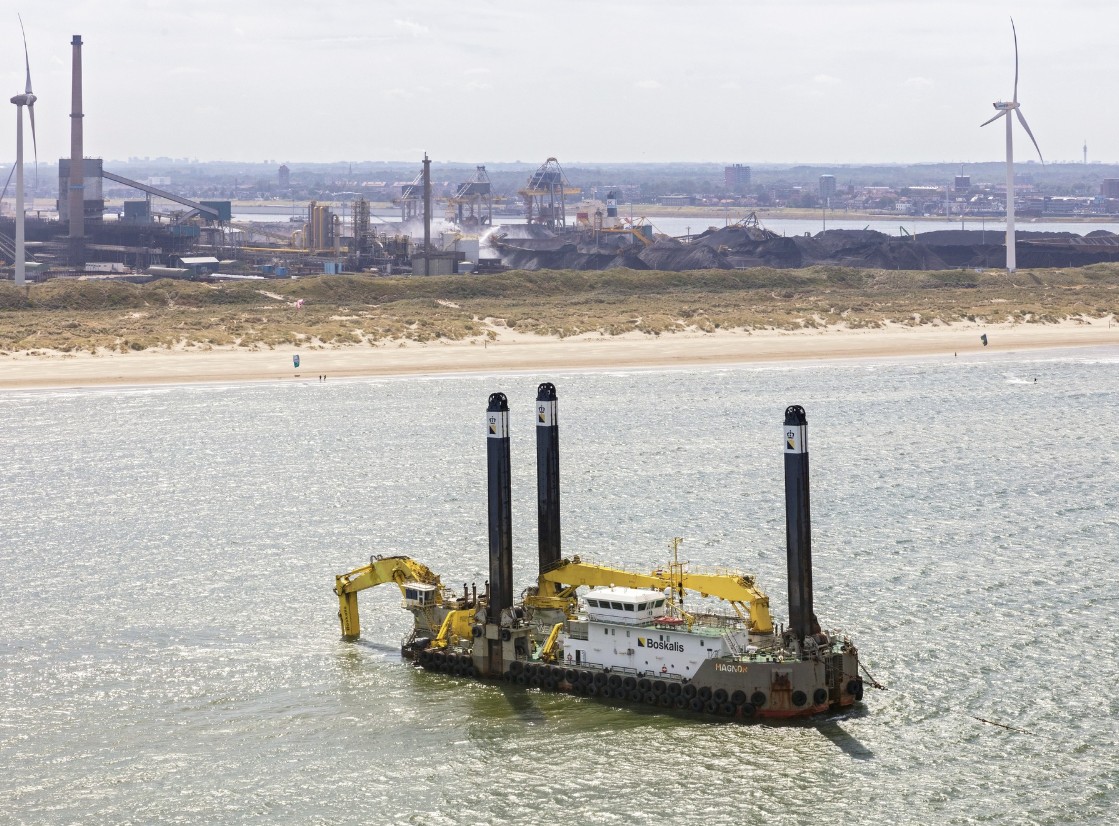 But before a power cable can be installed, the subsurface must first be checked to make sure it is free of obstacles so that the cable can be buried at the required depth.
That is exactly what Boskalis' backhoe dredger Magnor, the largest of its kind in the world, is currently doing off the Dutch coast where the company will install two 65-kilometer export cables for TenneT TSO B.V. for the 700 MW Hollandse Kust West Beta offshore wind farm.
In recent weeks, over hundreds of obstacles have been detected along the route of the export cables. A large number of those obstacles have been successfully removed by the Magnor so that they can't cause any problems during the laying and burying of the cables next year.