EXCLUSIVE: The Emerald Duchess – New PD Ports sustainable dredger under construction
PD Ports, a Middlesbrough headquartered port, shipping and logistics company, has just announced a £23 million investment in a new dredging vessel.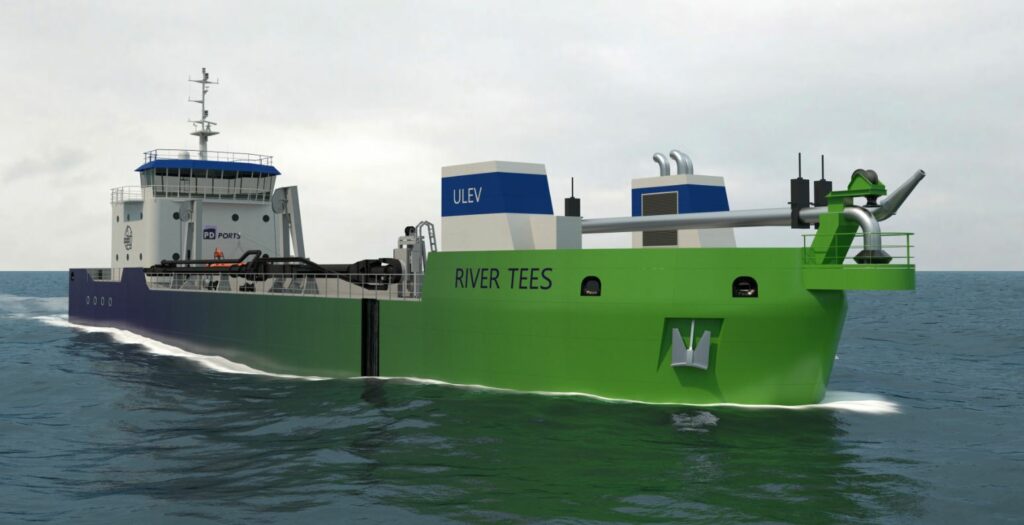 The 71m long dredger, which has already been named the Emerald Duchess following a competition among PD Ports employees, will arrive at Teesport next summer.
The vessel has been designed and built by the Dutch shipbuilder Neptune to an exacting specification, with the help of PD Ports' technical experts, to ensure it can carry out its tasks on the Tees to the highest environmental and safety standards.
Currently under construction at a shipyard in Poland for commissioning, ahead of trials in the Netherlands in 2024, the Emerald Duchess will replace the Cleveland County, which had served the Tees under PD Ports' conservancy team for 50 years.
The new vessel has been 'future-proofed' with a number of bespoke design features that will eventually allow carbon neutral operations.
Fitted with an innovative intelligent power management system, the Emerald Duchess can swap between power from a battery pack equivalent to 10 Tesla cars and fuel made from hydrotreated vegetable oil (HVO), also known as renewable diesel.
The investment in Emerald Duchess, which will be able to carry 2,500 tonnes and hold up 2000 cubic metres of dredged material, is a further step in PD Ports' commitment to be Carbon Neutral by 2027, supporting its ambitions to become the UK's most sustainable port operator.