BREAKING NEWS: Princess Alexia of the Netherlands christens new dredger Vox Alexia
Her Royal Highness Princess Alexia of the Netherlands performed the christening ceremony for Van Oord's new hopper dredger Vox Alexia today.
The christening ceremony took place at the Wilhelminakade quay in Rotterdam's city centre, where the vessel is being docked for two days.
Guests and Van Oord employees gathered there to celebrate this memorable occasion.
After the ceremony, Princess Alexia was given a tour of the vessel and met a number of employees, including the vessel's crew and members of Young Van Oord, an employee association.  
Vox Alexia
The Vox Alexia is a hopper dredger. This type of dredger collects sand, clay, sludge and soil from sea or river beds.
Van Oord deploys hopper dredgers worldwide on a wide variety of projects, including coastal protection, port development, deepening of waterways and land reclamation.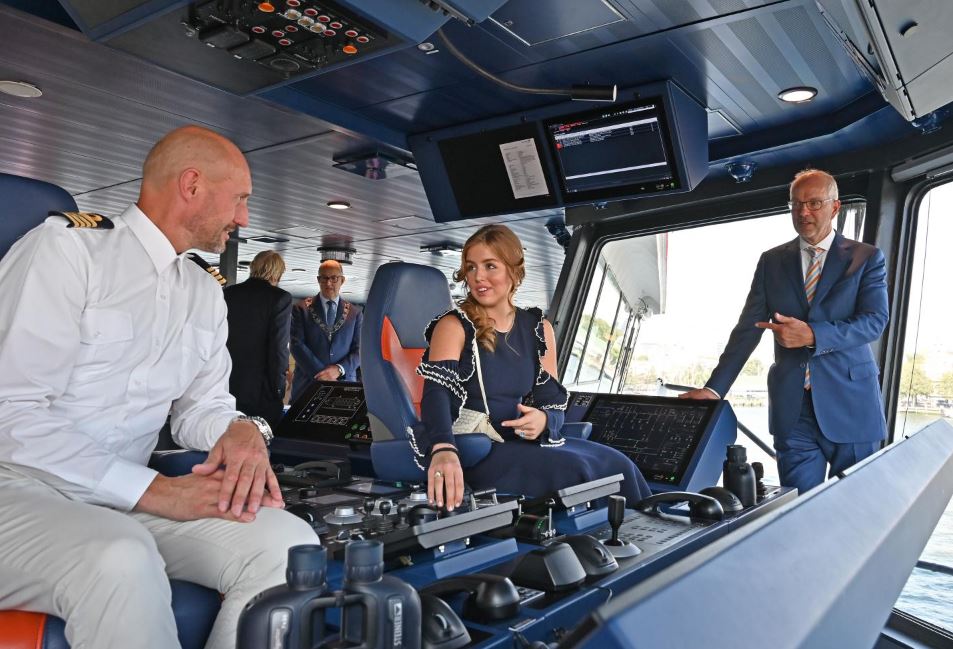 Like its recently christened sister vessels, the Vox Ariane and the Vox Apolonia, the Vox Alexia is equipped with a liquefied natural gas (LNG) system and is a good example of Van Oord's commitment to sustainability, the company said.
The vessel's LNG fuel system and energy-efficient design will significantly reduce fuel consumption and carbon emissions, added van Oord.