McLaughlin & Harvey improving marine infrastructure in Douglas Harbour
McLaughlin & Harvey recently won a major engineering project designed to protect critical marine infrastructure in Douglas Harbour, Isle of Man.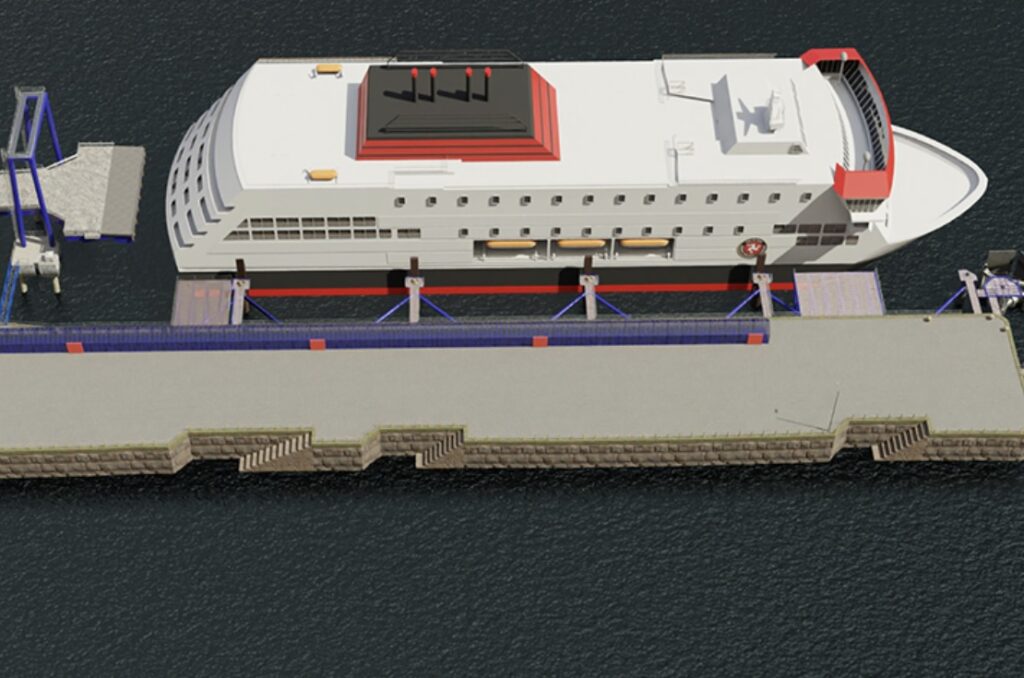 The alterations to King Edward VIII Pier include the installation of two new large steel piles around the end of the pier, as well as the installation three new 100-ton mooring bollards close to the linkspan, and modifying the fenders which prevent a vessel from colliding with the harbour wall.
Work will start in early September 2023 and is scheduled for completion in the new year 2024.
The improvements are necessary due to the arrival of the Isle of Man Steam Packet Company's new vessel, Manxman. They also form part of the wider Harbour Strategy approved by Tynwald in 2018, which included an upgrade to the King Edward VIII Pier to accommodate a larger vessel as a replacement for the Ben-my-Chree.
While Manxman has been designed specifically for Douglas Harbour and can be berthed and manoeuvred exactly as planned, it is 8m longer and 3m wider than the Ben-my-Chree and weighs almost twice as much; 24,161 tonnes compared to 12,504 tonnes.
Fenders and mooring bollards will therefore be replaced and strengthened to reduce the risk of damage to both the pier and new vessel during Force 10 winds.
Works also include repairs to the pier wall, and the placement of rock bags to provide protection for the pier from underwater scour caused by the fast moving water around the vessel's propellers.