Boskalis and Van Oord deliver Port of Felixstowe deepening project
Royal Boskalis Westminster and Van Oord have successfully delivered the Port of Felixstowe Deepening Project.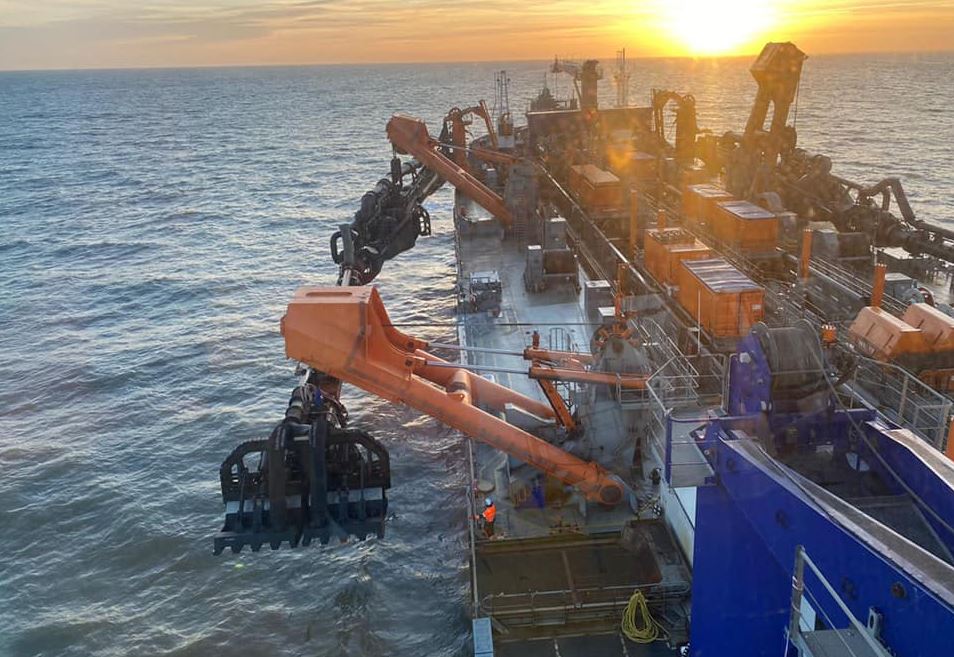 Over the last 22 months, the two companies have used more than 20 different vessels to remove over 17.1 million cubic meters of material from the channel.
The depth of the approach channel has now been increased from 14.5 meters to 16 meters and Berths 8&9 increased from 16 meters to 18 meters below chart datum. Also, the port's Berths 6&7 were upgraded in 2022 to provide four berths capable of handling vessels of over 20,000 TEU capacity.
"The completion of this major dredging project reinforces Felixstowe's position as one of Europe's leading ports for the latest generation of mega vessels. It provides levels of access that are unequalled anywhere else in the UK," said Robert Ashton, Chief Operating Officer of the Port of Felixstowe. "The dredge increases the maximum size of vessel we can handle, the berthing windows for the biggest vessels and the number of ultra-large vessels that can enter or leave the port on each high tide. Most importantly, it provides more flexibility and certainty of service for our customers in an industry where delays can be costly."
The main navigation channel is managed by Harwich Haven Authority who appointed a joint venture of Dutch dredging contractors Royal Boskalis Westminster and Van Oord to undertake the £130m project.
Sarah West, Chief Executive of Harwich Haven Authority, commented: "The project to deepen the approach channel has been a significant financial investment by the Authority to ensure this vital UK gateway remains competitive and further safeguards the UK's position as a major trading nation."
She also added that working with beneficial partners that include the Royal Society for the Protection of Birds, HHA has been able to deliver – on time and to budget – a project that not only helps future-proof trade coming into the harbour but that also delivers significant environmental benefits.