ROHR-IDRECO builds two all-electric large cutter suction dredgers
ROHR-IDRECO has just announced the contract with an American mining company for two "Falcon" type large cutter suction dredgers.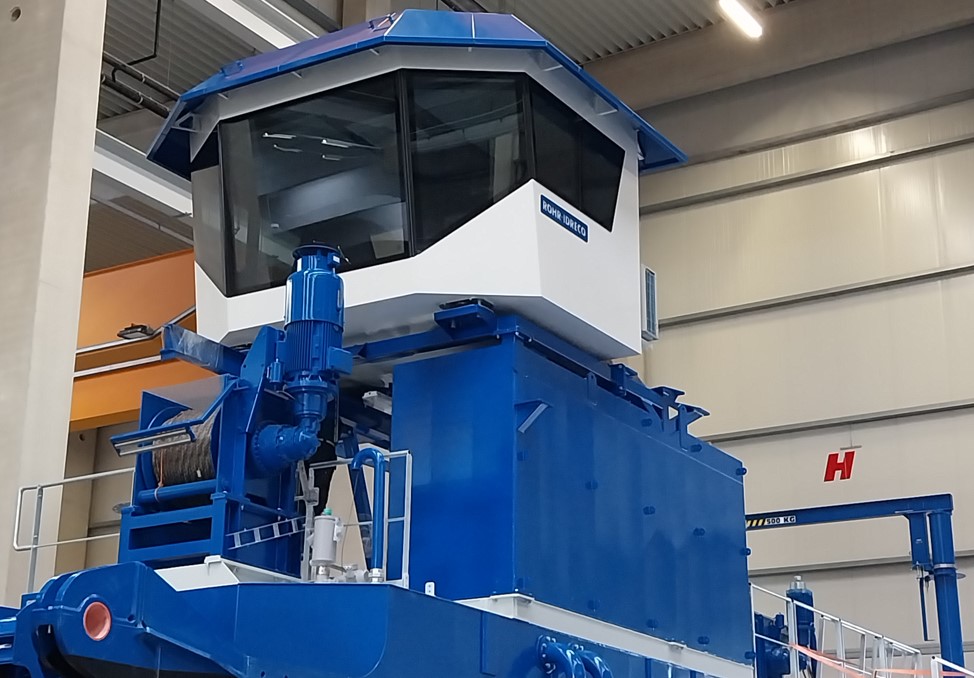 These fully-electric dredgers will be used for the mining of industrial sands in one of the largest sites of this kind in the United States.
In addition to these new vessels the company is already operating an electric ROHR-IDRECO Draga jet suction dredge.
The Falcons have a dredging depth of 25 meters (80 feet) and are equipped with the proprietary 450 mm (18 inch) underwater IDRECO iPump.
The innovation continues with all-electric 185 kW (250 Hp) cuttterheads, designed with a focus on reduced spill and turbidity.
The dredgers, equipped with the Eyes Underwater® DGPS system and Making Waves® remote control and monitoring system will have a very high degree of automation and even autonomy, for optimized 24/7 mining operations.
The two dredgers, with a length of 53 meters (174 feet) and weighing 275 tons (303 sTons) each, will be delivered ex works this December and January consecutively, after which they will be shipped to the US for commissioning.
Three all-electric booster sets, again with the IDRECO 450 iPump, have already been delivered and will pump the mined materials to the separation plant.
Assembly works are well underway, said ROHR-IDRECO.