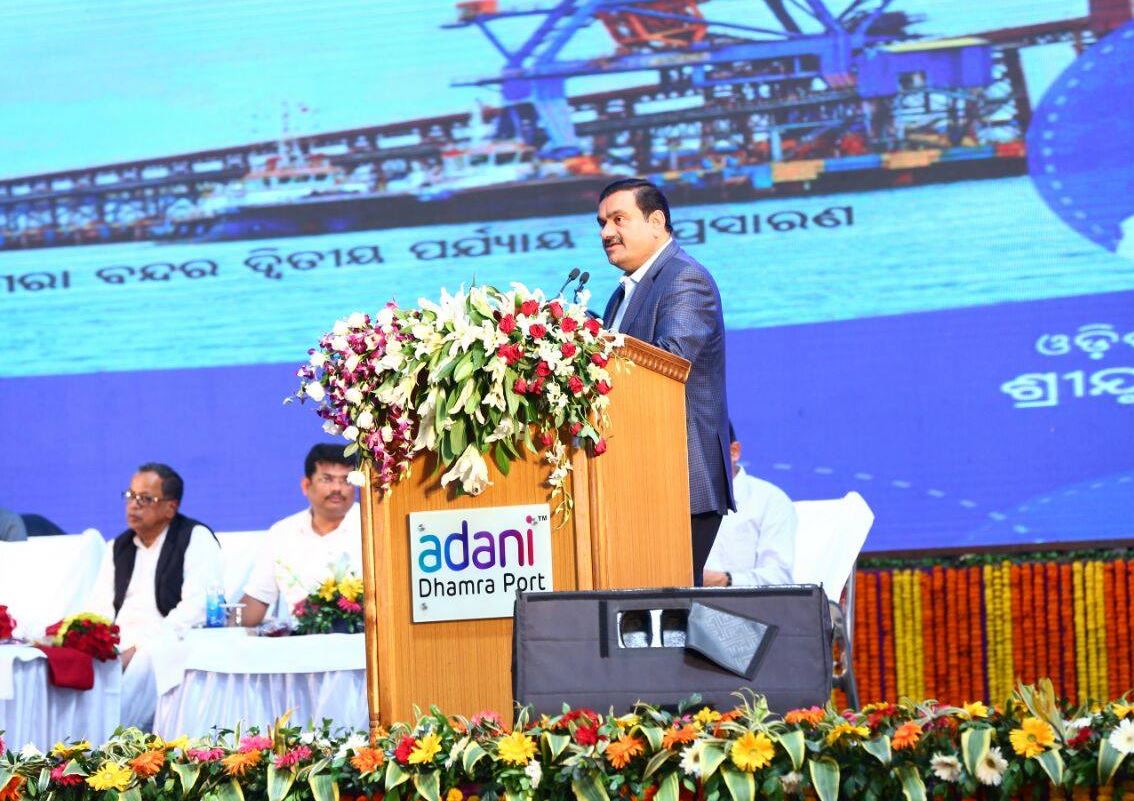 Adani Ports and Special Economic Zone Ltd (APSEZ), India's largest port developer, inaugurated the Phase II Expansion of Dhamra Port on April 7, 2018. 
The inauguration ceremony took place in the presence of Naveen Patnaik, Odisha Chief Minister, Nrusingha Charan Sahoo, Minister of Commerce and Transport, Gautam Adani, Chairman of Adani Group, and other dignitaries.
During the ceremony, Mr Patnaik said: "The Dhamra Port is a model of modern maritime trade in Odisha and a successful example of the PPP model. The industrial park being set up by Adani will unleash large scale industrialization in the area and create employment opportunities."
"The expansion of Phase II will not only make Dhamra India's largest port but will also serve as country's major gateway for trade with Southeast Asian nations," Mr Gautam Adani added.
The port is located at 215 km from Bhubaneswar and is situated between Haldia in West Bengal and Paradip in Odisha. The port serves as a gateway to Nepal, Bangladesh, Myanmar and the entire geopolitical region, including the ASEAN region.
[mappress mapid="25036″]
Photo: Image source: Adani
Related news
List of related news articles