Russian Government Releases Report on Inland Waterways
The Russian Government has submitted its report on the development of inland water transport and maritime activities over the recent 6 years.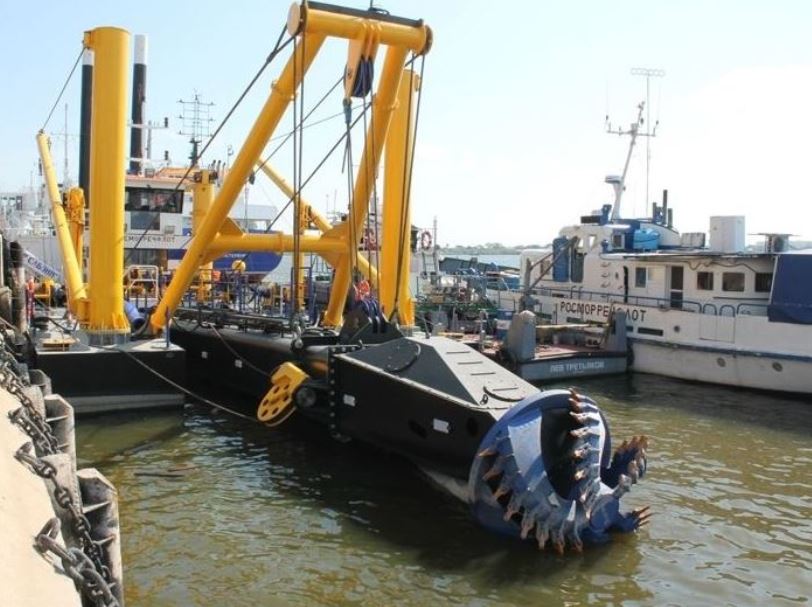 According to the report published on the PortNews website, the capacity of transshipment facilities at seaports has increased by 24.4% to 1,053.3 million tonnes.
Intense seaport infrastructure development projects are underway in Murmansk, Kaliningrad, Big Port St. Petersburg, Ust-Luga, Petropavlovsk-Kamchatsky, Vanino, Vostochny, Novorossiysk, Taman, temryuk, Primorsk, Azov.
The report says that construction of passenger terminal in Sochi was completed in 2013. Reconstruction of passenger terminal in Murmansk and construction of passenger terminal in Petropavlovsk-Kamchatsky were completed in 2016. Also, part of the facilities at the seaport near Sabetta settlement on the Yamal peninsula was put into operation in 2017.
Navigable canal in the Gulf of Ob is under construction for safe navigation and accommodation of large capacity ships. Upgrades of Berths No 3 and No 4 are underway at the seaport of Primorsk, as well as anchorage equipment in sector No 3 of port Kavkaz' water area and terminal of port Shakhtersk.
Port infrastructure at Vysotsk is also being reconstructed. Construction of a grain/general cargo terminal (Louis Dreyfus Commodities Vostok) is nearing completion in the Azov District of the Rostov Region.
The length of inland water ways with guaranteed dimensions of fairways has increased from 48,390 kilometers in 2012 to 49,970 kilometers in 2017 (+1,580 kilometers).
Shipping conditions and safety of hydraulic engineering structures have been improved in White Sea – Onega Lake, North Dvina, Volga-Baltic, Volga, Kama, Moscow Volga-Don, Azov-Don and Yenisey Basins. The length of waterways with bottlenecks has been reduced in the Deepwater System of Russia's European part. The works on construction, reconstruction and maintenance of hydraulic engineering structures is underway in the Deepwater System of Russia's European part and in the Yenisey Basin.
Engineering survey has been completed for construction of the Nizhny Novgorod hydrosystem on the Volga river. Designing of the Bagayevsky hydrosystem on the Don river is underway. Those projects are intended to ensure guaranteed depth of fairways of 4 meters for fully loaded ships of large capacity.
In 2017, a new lock on the Oka river was put into operation as part of the Beloomut hydrosystem. Its construction is the final phase in reconstruction of Moskva-Oka water system.
As part of a comprehensive project on reconstruction of facilities in the Lena Basin, works have been completed at 7 bars as well as at the Korkinskiy, Beryozovskiye Kamnee, Piskunovskiy bars in other basins.