PHOTO: DEME's TSHD Bonny River Launched in China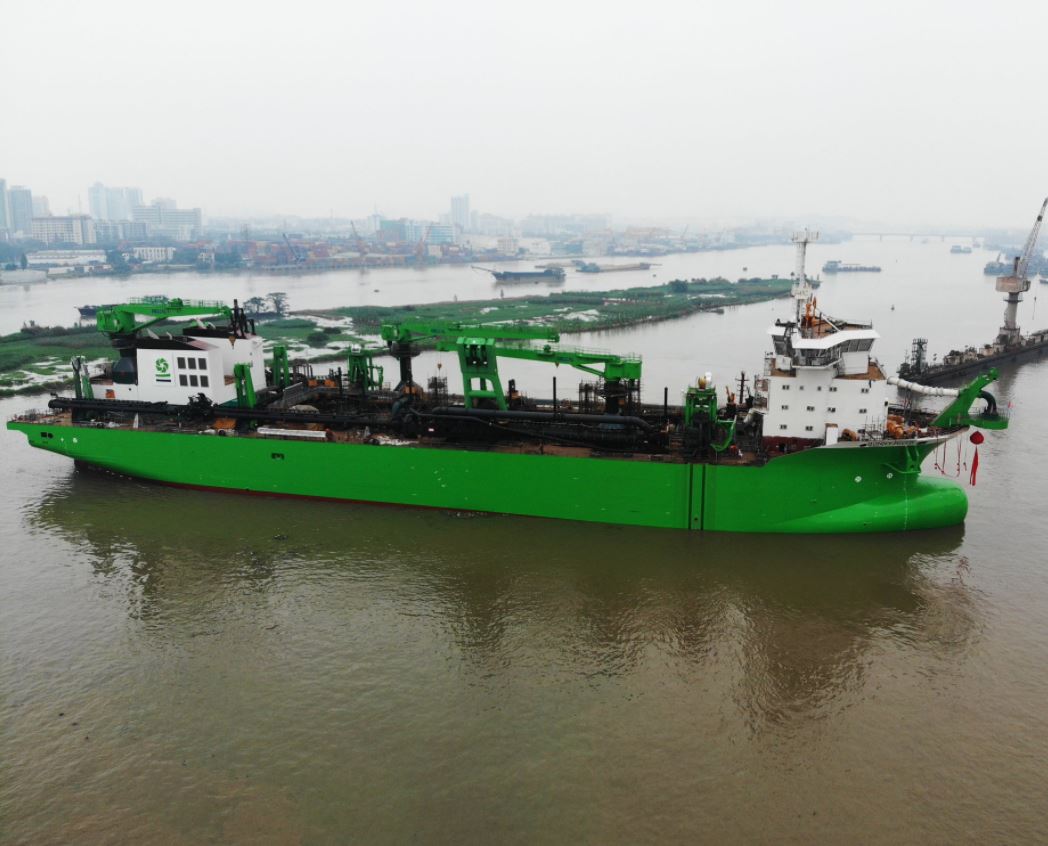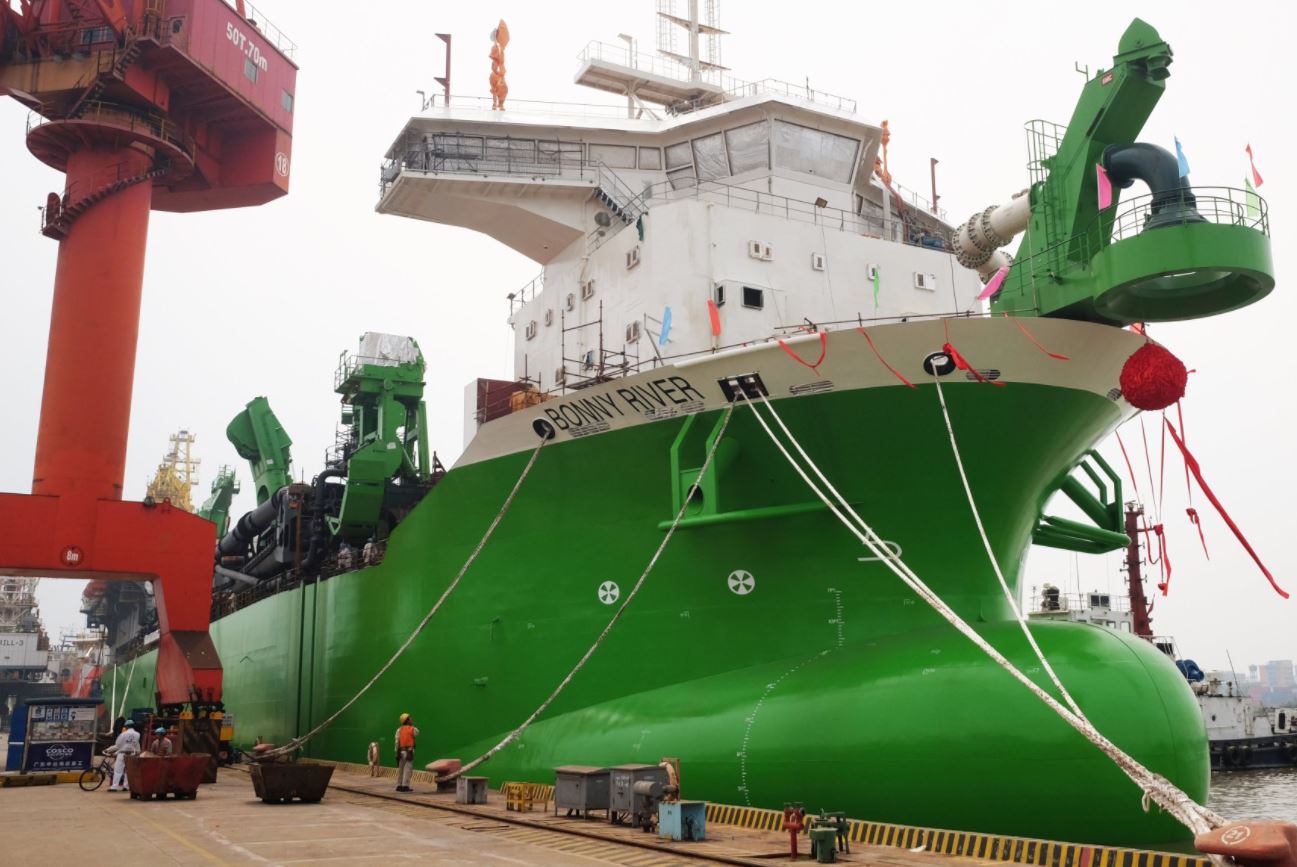 DEME's new trailing suction hopper dredger (TSHD) 'Bonny River' was launched last Sunday (April 15) at COSCO Guangdong Heavy Industry shipyard in China.
The 15,000 cubic-meter dual fuel dredger – one of DEME's newest generation vessels – is named after the Nigerian river of the same name.
Thanks to the hull's optimized design, the 'Bonny River' will have a transport capacity of 24,000 tonnes. Having a limited depth when loaded, the newbuild will be highly suitable for coastal protection assignments, even in regions with shallow beaches.
According to DEME, the 'Bonny River' will be able to minimize the turbidity generated by process water and enables dredging in environmentally vulnerable areas. Moreover, the hydrodynamic hull and the dual-fuel engines (diesel and LNG) will ensure further optimization of the fuel consumption and a minimal CO2 footprint.
When delivered later in 2018, the vessel will carry a 'Green Passport' and a 'Clean Design' classification, a certification for owners and contractors which make the conscious decision to build and operate their ships in an environmentally friendly way.