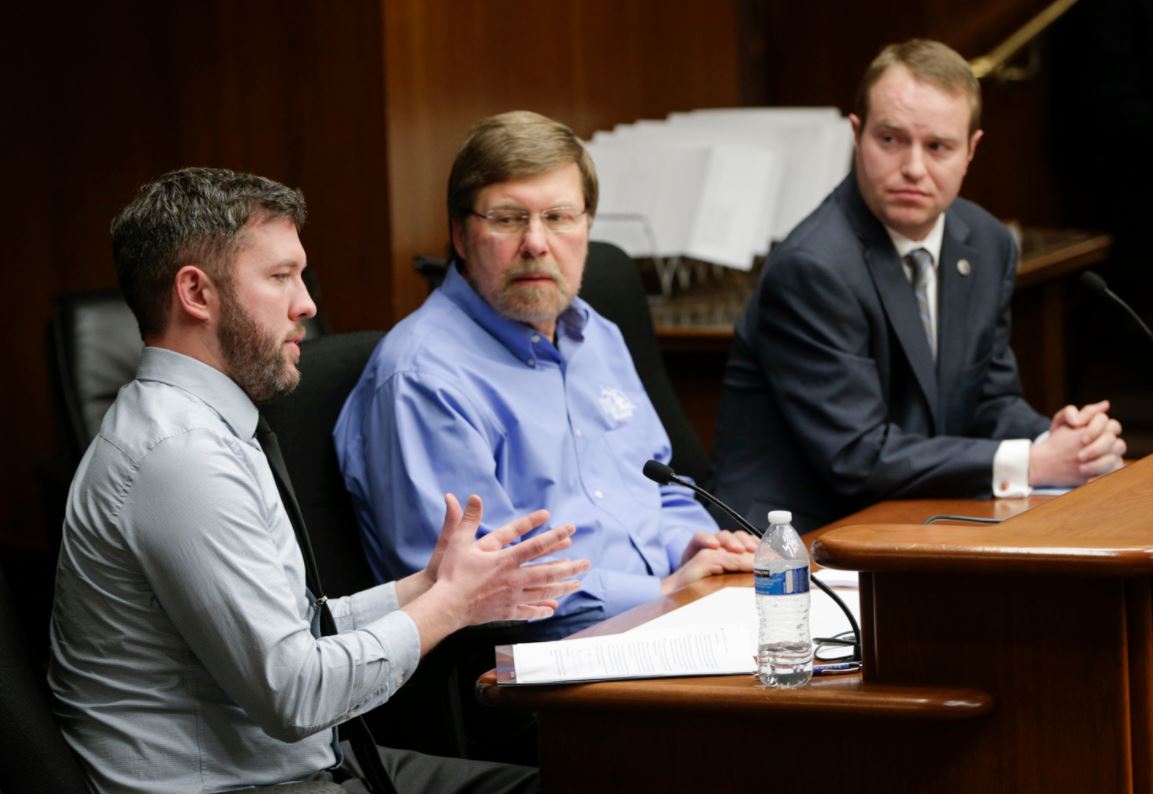 Nick Zerwas, Member of the Minnesota House of Representatives, last week presented his legislation, HF2820, to the House Environment and Natural Resources Policy and Finance Committee.
According to the official statement, the bill funds $1.5 million – with a local match – for the City of Elk River to dredge Lake Orono.
"Lake Orono is a staple of Elk River and desperately needs to be dredged for the first time in 20 years," said Zerwas.
"The sediment in the lake originates upstream and well outside Elk River, so it makes sense for the state to help defray the costs to local taxpayers. I'm hopeful this bill will be included in a final bonding bill that's signed by Governor Dayton."
Elk River Stormwater Coordinator Brandon Wisner, and Mayor John Dietz joined Representative Zerwas to testify in favor of the bill.
[mappress mapid="25069″]
Photo: Image source: house.leg.state.mn.us