VIDEO: TSHD Elbe Busy in Aruba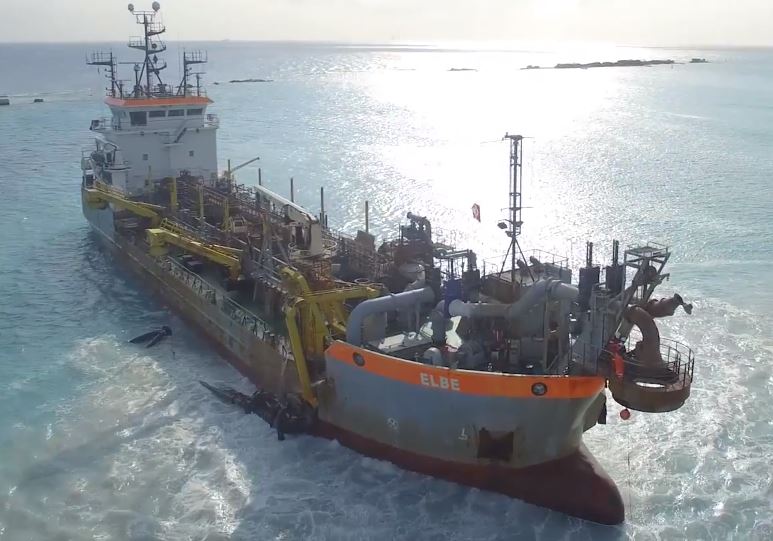 Baggerbedrijf de Boer – Dutch Dredging, a Sliedrecht based dredging company, has just released this amazing video of their trailing suction hopper dredger (TSHD) Elbe during her work on the Oranjestad cruise-channel in Aruba.
The dredging program, conducted earlier this month, included removal of approximately 200,000m³ from the waterway. Dredged material was used in a land reclamation for the purpose of the expansion of the industrial-area Barcadera.
The cruise-channel needed to be deepened to a water depth of 12,00m due to the planned arrival of the Quantum-class cruise vessel later this summer.
The Port of Oranjestad, currently the main commercial harbor of Aruba, is situated on the south-western end of the island.
[mappress mapid="25090″]