Works on the New Norvik Port Reach Halfway Stage
The halfway stage has been reached in the construction of Sweden's new freight port, the new Stockholm Norvik Port.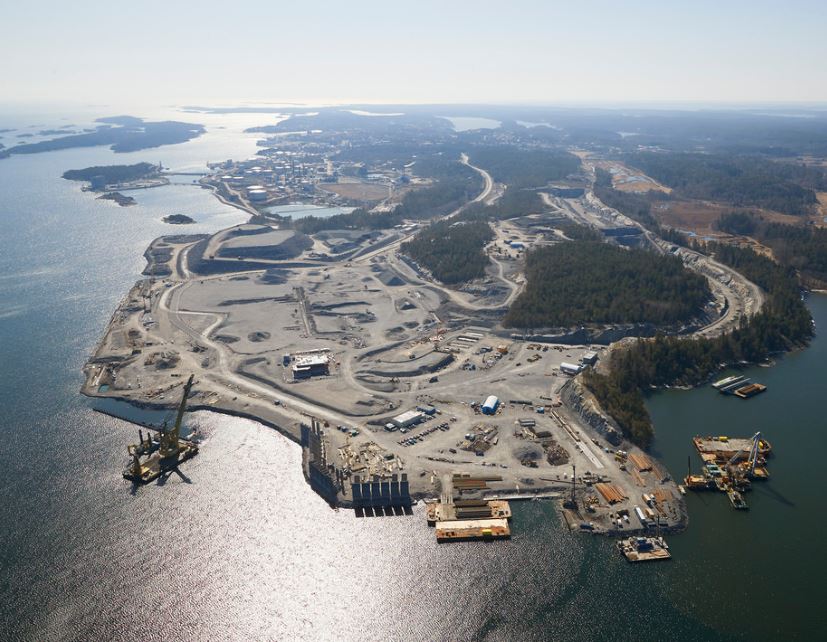 According to the Ports of Stockholm, there is an incredible amount of activity at the construction site, where buildings, bridges and quays are emerging, while the route for the railway track is simultaneously being prepared.
"The Stockholm Norvik Port is long-awaited. Volumes of both RoRo and container traffic are increasing and vessels are becoming ever larger. Stockholm is growing and the possibilities to create sustainable goods provision is high on the agenda for both ourselves and our customers," said Ports of Stockholm Managing Director, Johan Castwall. "There are now around 350 people on-site and more than 500 000 hours have been worked at the Stockholm Norvik Port."
Boskalis has been awarded the EUR 60 million contract to construct the quay wall for the new Stockholm Norvik Port in Sweden.
Before the quay wall could be built, Boskalis had to execute land reclamation activities for the new Stockholm Norvik Port. For this purpose, around one million cubic meters was dredged using a large variety of dredging equipment.
The new Stockholm Norvik Port will open in 2020.