USACE Plans to Remove Accumulated Sediment from LA River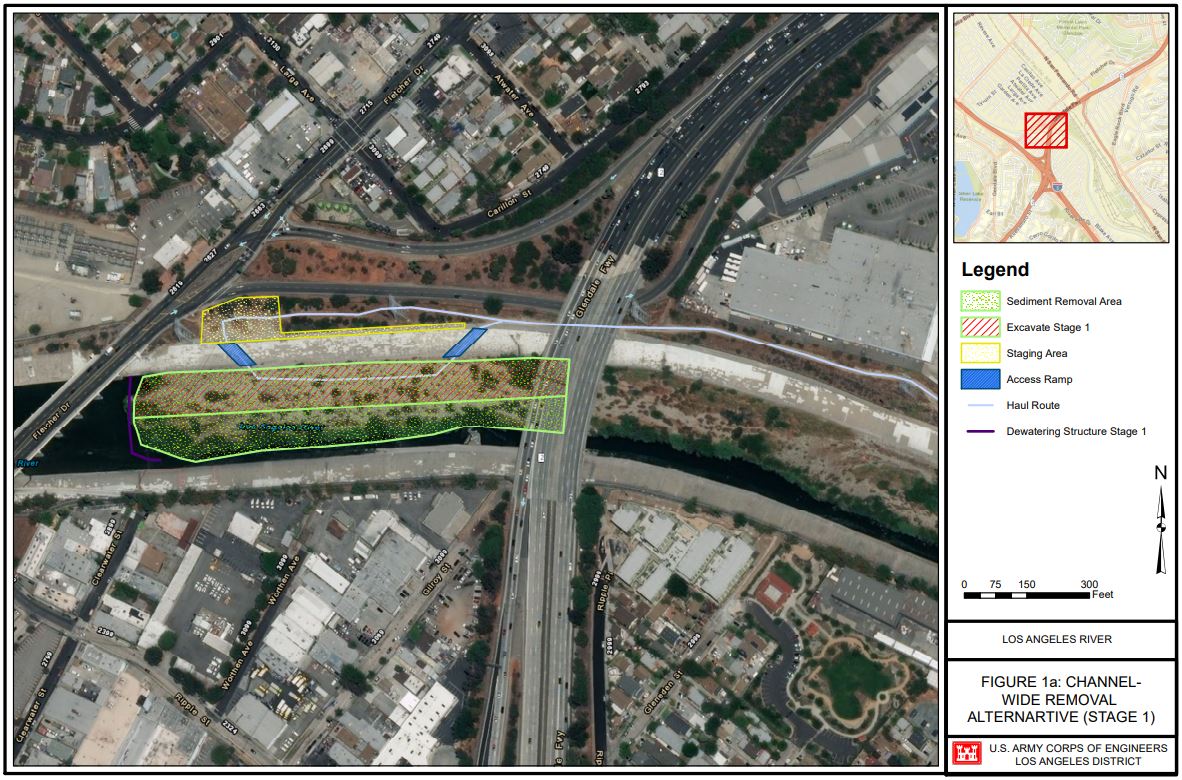 The U.S. Army Corps of Engineers, Los Angeles District, has issued a Public Notice for the Draft EA for the Los Angeles River Channel Reach 5C & 6A Accumulated Material Removal Project.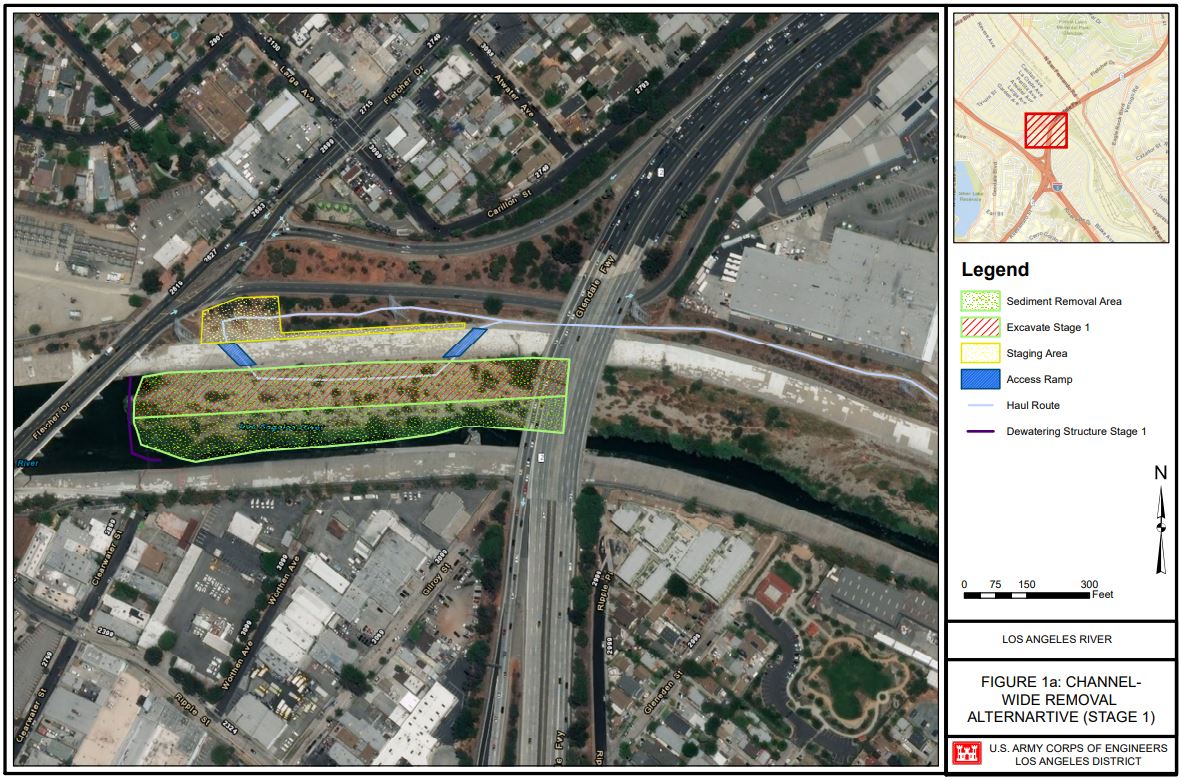 USACE conducted an engineering review of the Glendale Narrows in 2016 to assess the flood conveyance capacity in anticipation of large rainfall associated with the predicted El Niño season. This review identified Reaches 5A, 5B, 5C and 6A of the LACDA flood risk management project as critical areas for restoring conveyance capacity.
"The design capacity in these critical areas is a 51-year storm event or 78,000 cubic feet per second (cfs). However, the existing channel capacity in these critical areas due to vegetation and accumulated material is approximately a 7-year storm event (43,500 cfs). Of the four reaches, Reach 5C and the upstream section of Reach 6A has the greatest volume of accumulated material due to a bend in the river which causes sandbars to form against the left bank. In total, the sandbars contain approximately 40,000 cubic yards (cy) of material," said USACE in their release.
The main goal of this cleanup project is to remove the accumulated sediment in this river reach, and improve the conveyance capacity of the channel.