Deltares Shares Port Development Expertise
To pass on the latest developments in port management and coastal hydraulic engineering, Deltares has teamed up with STC-Nestra to organize courses for experts from the Laboratoire d'Etudes Maritimes (LEM), a part of the Algerian Ministry of Transport.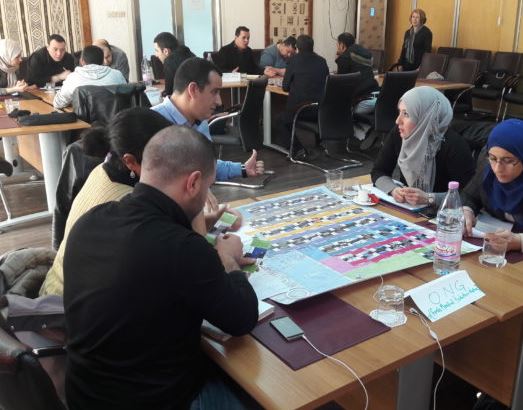 On the basis of questions from Algeria, Deltares consultants talked to Algerian port experts to share their knowledge and to provide training for a range of software and management tools.
According to Deltares, the knowledge and tools can make a qualitative contribution to the Algerian plans to extend existing ports and to develop the new port near Cherchell. The new port aims to be the hub for the flow of goods to the African continent.
Martijn de Jong, a hydraulic engineering expert at Deltares: "Our impact assessment tools help to improve the design at the outset of the design phase, to identify opportunities, and to minimize management expenses and the environmental impact. Over the course of three different weeks, we trained 20-30 people from LEM and the Ministry and discussed various cases in Algeria with them."
Deltares also shared its experience and expertise relating to the use of scale models in physical facilities in combination with computer models such as Delft3D. The LEM experts will use the time to come to implement Delft3D and acquire more experience with performing calculations and interpreting the results.
The training concluded with the 'Port of the Future' game, during which the participants covered topics linked to port development and the associated stakeholder-related challenges. The game simulates a fictitious port area with realistic scenarios for port development.
Deltares also added that during the project, there was an investigation of potential opportunities for Dutch business in the large numbers of planned coastal and port developments in Algeria, in which LEM often plays a central advisory role.
In addition, there is an ongoing exploration of how the collaboration between the research organisations could be continued in the future. All the work was conducted as part of an assignment from the Netherlands Enterprise Agency (RVO) with financing from the Dutch Ministry of Foreign Affairs.