Tema Port Expansion Progresses According to Schedule
The marine construction works for the Tema Port Expansion Project are moving forward according to schedule, with over 53% of works complete at the moment, the Ghana News Agency (GNA) reports.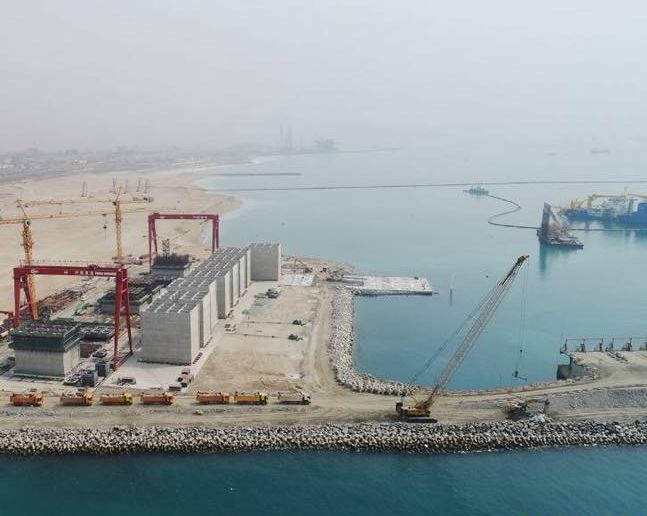 The development operations, forming one of the three components of the expansion project, consist of the construction of a breakwater, quay walls, deep water berths and access channels for mega vessels.
Mr Frank Ebo Brown, Legal, License and Permits Manager, Meridian Port Services Limited (MPS), the company carrying out the expansion, revealed this information to the Ghana News Agency yesterday.
He said that, with the current pace of work, the first two berths of 700 meters of quay wall should be ready for use by the end of June 2019.
Under the expansion program, China Harbor Engineering Company (CHEC) will reclaim a total of 120 hectares of land from the sea, providing the deeper berths, which would make it easy for mega vessels that require about 15 to 16 meters draft, GNA informs.
Mr Ebo Brown also explained that when the first two berths become operational in 2019, it would increase vessel operations at the port, as, currently, the deepest berth at the Tema Port was 11.5 meters.
[mappress mapid="25108″]